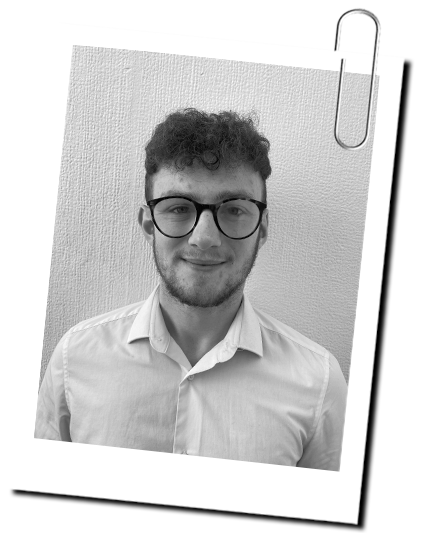 "After applying for an operations manager graduate role online, I received a call from Kate. Throughout my application process both Kate and Andrea provided me with in depth information on both the role I would be taking and the business I would be working for. From start to finish Kate and her team made me feel comfortable keeping in close contact with numerous calls which created a great relationship with me. I would highly recommend K.A.G.  as they provide outstanding advice which ultimately secured my graduate job and I couldn't be more grateful!"
August 2022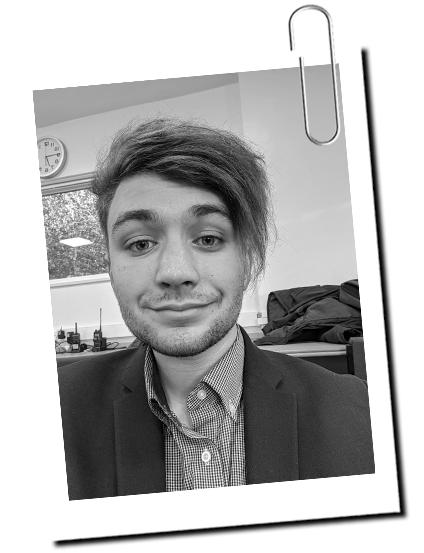 "My experience with K.A.G was very positive. Straight after finishing University, I began looking for jobs with no real interviewing experience. K.A.G not only found me a job straight away but walked me through the interviewing process going above and beyond in helping me prepare for the interview. From their constant help and support, I managed to get an excellent graduate role in which K.A.G still checks up on me to see that I am happy in the position. I am very grateful for the guidance and support I have received. They excelled where other agencies failed."
July 2022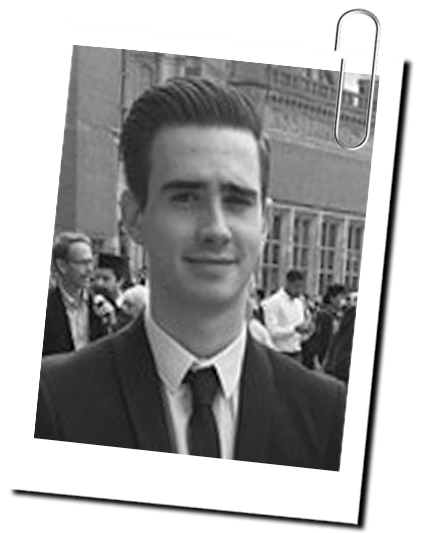 "I have found K.A.G. to be nothing short of the best recruiters I have had the pleasure to have been in contact with when searching for my new, postgraduate career. I would like to say a special thank you to Charlie for helping me secure a great and exciting position and for going above and beyond to ensure I was thoroughly prepared for each stage of the interview process. Needless to say, I would look no further than K.A.G. when searching for a new role or career path and I cannot recommend them enough."
May 2022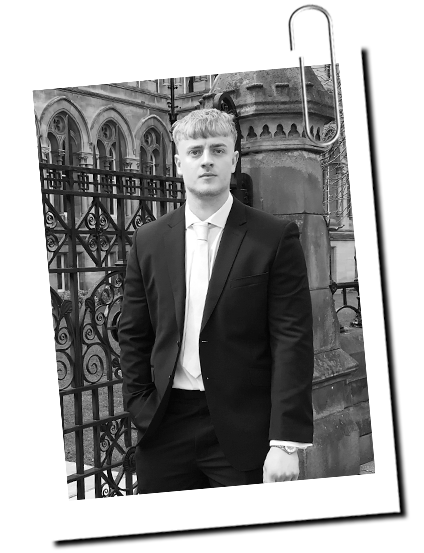 "K.A.G. are nothing less than amazing when it comes to fulfilling every recruiting need you will have. From start to finish they were there every step of the way going above and beyond ensuring I had everything I needed and I was prepared to the highest degree. Not only were they very professional they also made me feel comfortable and built a great relationship with me. I can't thank them enough for what they have done for me and I highly recommend them."
May 2022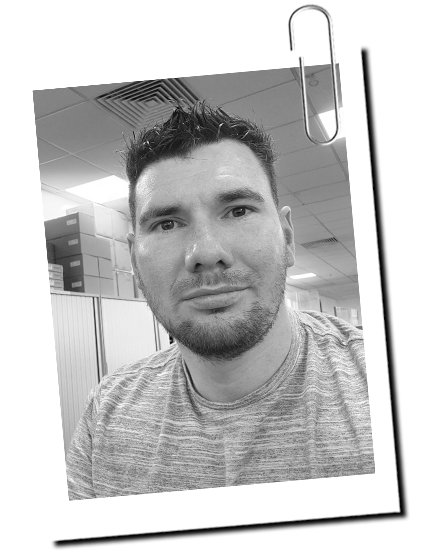 "I would highly recommend Kate and Charlie at KAG Recruitment as they were extremely professional and incredibly helpful throughout the entire process. From the very first minute when I spoke to them, they were friendly and helpful.  Always gave me tips and information about the job and what to prepare for the interviews.
They were just a phone call away at anytime when I needed something and very efficient in what they are doing. I would most definitely recommend them to anyone to find them the best candidate for the role that they need.
I am very grateful and a massive thank you from me."
May 2022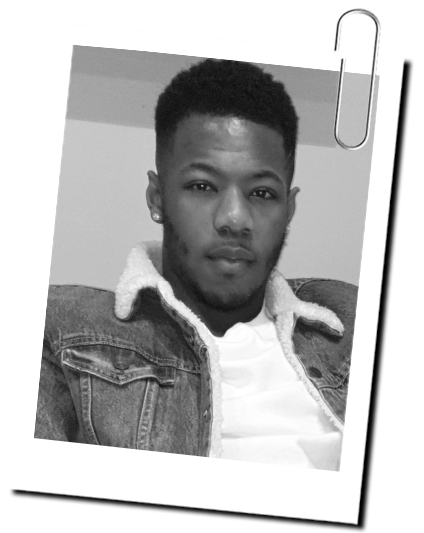 "After initially applying online for a graduate role, I was contacted by Kate the very next day. Both, Kate, and Nancie informed me with great detail about what to expect with the application process, job role and company whilst providing unrivalled tips on how best to perform on the given day. To say I was in great hands, would be an understatement.
Being able to be knowledgeable about the role on offer is one thing but what makes K.A.G recruitment stand out is their ability to tend to interact on an individual basis and relate to each candidate which makes for a more personable experience, by making everyone feel at ease. Any questions I had were answered promptly and their professionalism throughout the process was of the highest order.
Ultimately, this led to me securing a job as a finance graduate and I couldn't be more thankful for the work that K.A.G have done for me."
April 2022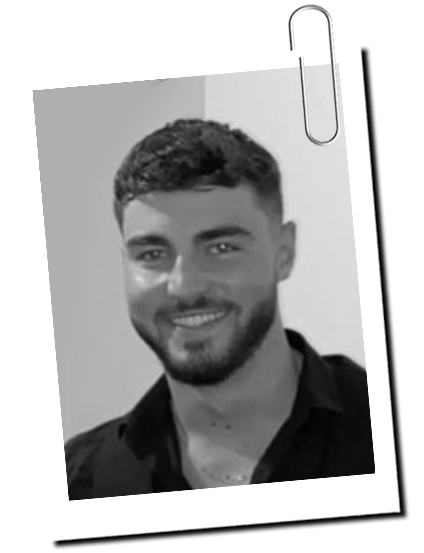 "I was initially contacted by Kate at K.A.G recruitment after uploading my CV online. As soon as something suitable came up, I received an immediate call presenting me with the perfect graduate opportunity based on my skills and experience! Prior to the assessment day, Kate and the rest of the team were amazing ! The preparation and quality of service was unmatchable to anything I've received before, which gave me a lot of confidence heading into the assessment day. And this resulted in me securing my dream graduate job. Thank you K.A.G"
April 2022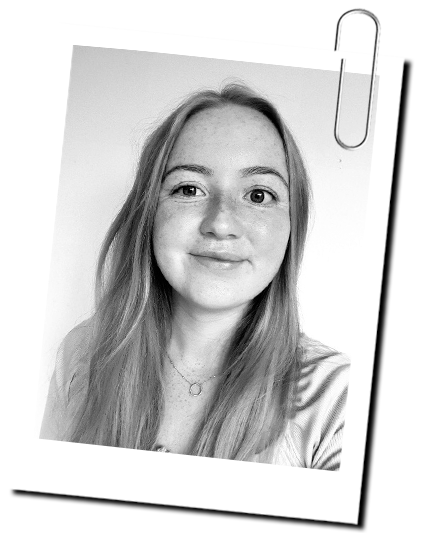 "After applying for a graduate role online, Kate contacted me the very next day. From my initial telephone conversations, with both Nancie and Kate, I felt I was in great hands. They explained the role and graduate programme in tremendous detail and were extremely knowledgeable about the company they were representing.
Kate came across really personable and engaging and took the time to coach me through the application and selection process, so I felt fully prepared when it came to the assessment centre.
K.A.G is an amazing company, and I couldn't have secured my Finance Graduate Role without them!"
April 2022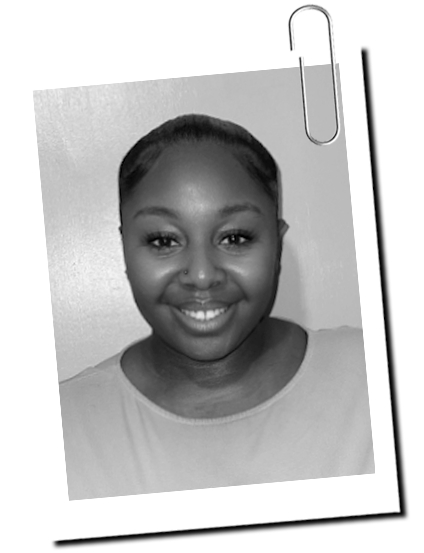 "Working with KAG was probably the most delightful experience I have had during my search for employment since graduating from University. Having graduated in 2020, the process of finding a graduate job was really difficult. Although I obtained a first-class degree, Covid-19 really put a strain on graduates that were looking for full time work within their qualified field. Thankfully I uploaded my CV to Reed.com and within 24 hours KAG reached out to me showing interest in me as a potential candidate for a role at DPD as an International Commercial Coordinator. Within a a few days KAG had put me forward for an interview with the company, helped me through the interview process and ensured I had everything I needed to do well in the interview. By the end of the week, I had successfully passed all stages of the interviewing process and secured a job with DPD. One of the main things that I am grateful for during this process was the confidence that the team at KAG had in my abilities to perform well in the interview and in the role that I was going for. It made me feel relaxed, excited and well prepared to begin the process. Now that I am in my role and have been with DPD for three months, I could not be any happier with my new job. The team I work with are amazing and my managers are ensuring I have everything I need to get the best out of my role. A huge thank you to Charlie & Kate for helping me during this process! 🙂"
March 2022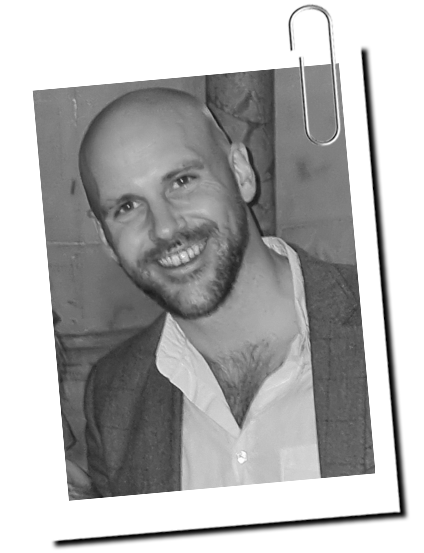 "I was contacted by Andrea at K.A.G after uploading my CV to apply for a position as an engineer. She gave me further information about the job and discussed my skill set to ensure it was right for me. I found the service very attentive. Responses to any questions were very fast and we had multiple conversations prior to interview which gave me a lot of confidence. I can't fault the service and I'm really happy with the job Andrea helped me secure. I'd definitely reccomend K.A.G and would use the service again in the future." 
March 2022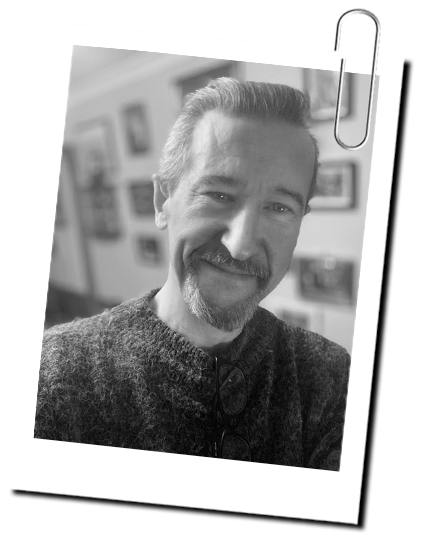 "Andrea and Kate were amazing advocates, coaches and guides from the moment they called about my application, to the moment I got the job. And beyond!   My experience with other recruitment agencies has been patchy, to say the least, but throughout the process their communication was excellent and reassuring, keeping me thoroughly briefed on expectations and next steps. They were both incredibly professional, kind, and considerate of my needs and I would not hesitate to work with them again in the future. Thank you KAG! Thank you, Andrea and Kate!" 
February 2022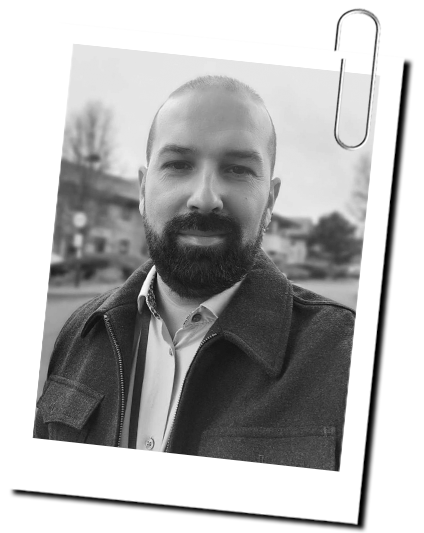 "A lot of people are thinking about changing their careers lately, but not many have the courage or the chance to do so. Luckily, I had the opportunity to work with Charlotte and Kate from K.A.G.
I received the first call from Charlotte regarding a job opportunity at ABP Food Group, and with her friendly and positive approach – she lifted my confidence to apply to this job, which was extremely helpful, and I can't thank her enough for this.
The whole K.A.G. recruitment process, starting from phone call to the final interview and Job offer was at very high professional standards.
Having the final interview and Job offer in Christmas week, was like cherry from top of the cake, and I will be forever grateful to Charlotte and K.A.G. Recruitment Consultancy."
January 2022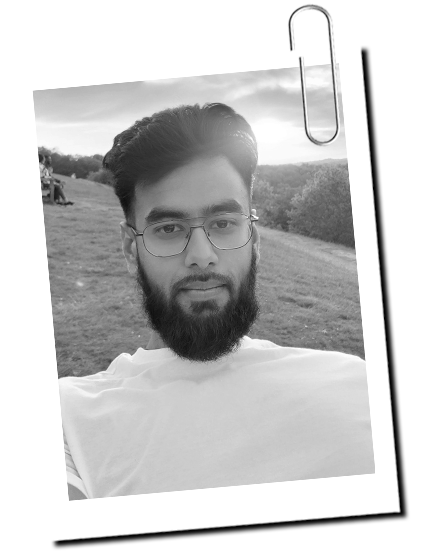 "KAG Recruitment have been incredible throughout my search for a new beginning. I was absolutely enthralled on their professionalism and dedication from first meeting me to even whilst I've started working… KAG have changed my life!
Prior to contacting me, I was jumping jobs to jobs, not having a clue on what I want to pursue a career in. Fortunately, KAG found me at the perfect time when I was looking at my options with my future career. They have supported me throughout via daily check-ups, answering any questions I had, providing me tips on how to ace interviews, and motivated me to choose the perfect career path.
The story doesn't end there!
After attaining my job, KAG were still very supportive, guiding me on how to create a good first impression. Furthermore, KAG have sent me loads of gifts and confectionary to congratulate me on securing my job.
I cannot thank KAG enough for my new beginning, a new chapter in my life!"
January 2022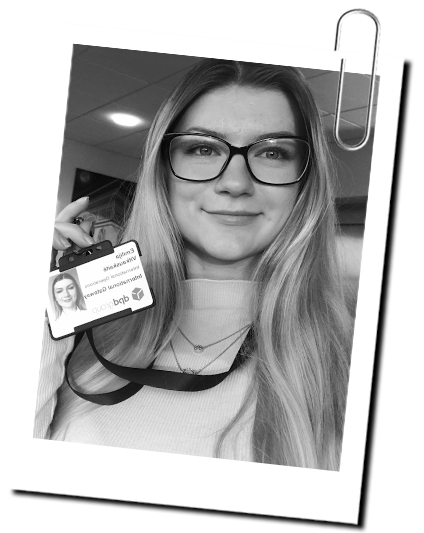 "I consider myself to be so lucky that Andrea found me when she did. Searching for work after just finishing university, in the middle of a pandemic, not to mention not knowing what you want to do, is unbelievably difficult. I spent half a year, tirelessly searching for a job, and as I was at my wits end, Andrea called me and found a position that was just perfect for me. I tell people it was fate, which for me it was, but for Andrea it was pure skill.
She had me in a job just weeks later, and I felt completely supported and at ease the entire time. Andrea and Kate dedicated so much time and effort into making sure everything went smoothly, that I was able to fully trust them to handle the stressful stuff, concerning contracts and start dates etc even giving some tips for my interview. They really allowed me to feel all the best stuff when beginning a new job, the thrill and excitement, with not a single doubt about the role. Even now that I have started my new job, I know they will still be there for me if I need their support again.
I cannot thank you both enough for your full support, for believing in me and helping me start a new chapter in my life and take the first step in my career."
December 2021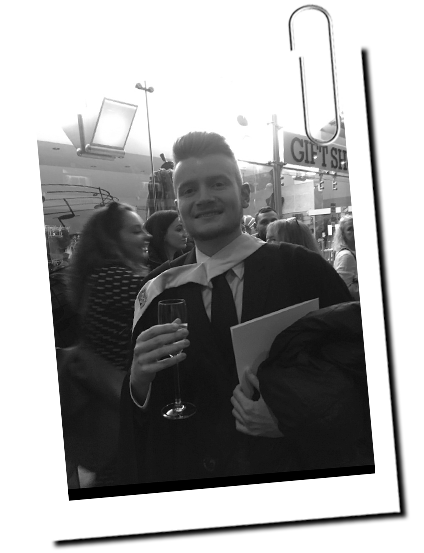 "K.A.G. have been an absolute pleasure to work with. Looking for a job while finishing my Masters was becoming a very stressful experience. From the moment they contacted me I instantly felt at ease. They were always willing to offer support and guidance throughout the process. They were especially helpful in getting my interview organised as I had to travel to get to it.
From our initial contact to getting a job offer was under three weeks and they continue to check on me and ensure I am fitting in well to my new job. I have had an outstanding experience with both Kate and Charlie and I couldn't recommend them enough."
November 2021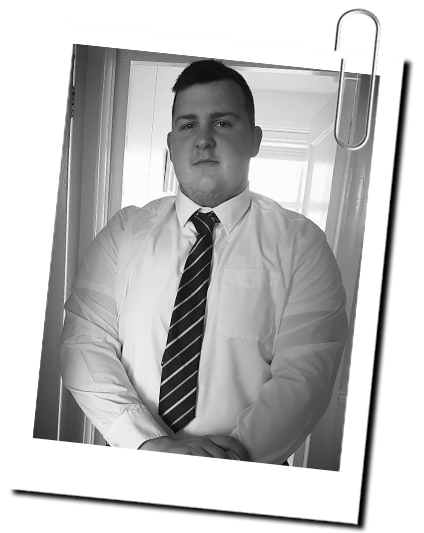 "From the moment I started working with KAG recruitment they have been fantastic in all regards, very approachable and highly professional.

Throughout the process I have worked with both Andrea and Kate and they have organised everything ensuring that I was continually happy and fully informed.

For anyone thinking of using KAG recruitment don't think twice, I can't recommend them enough"
November 2021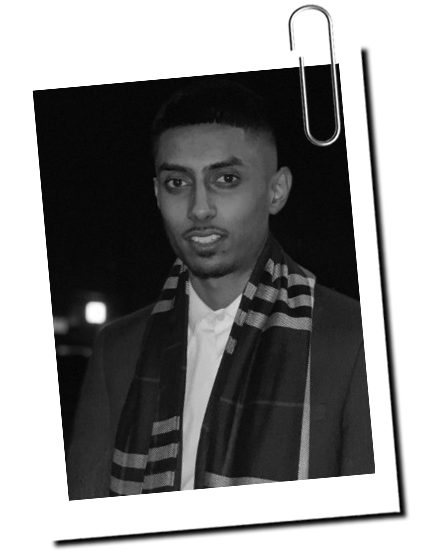 "I would like to thank you for the invaluable support you provided to me during my recent career search. This includes everyone at the K.A.G recruitment team. I would like to give special mention to Charlotte and Nancie who communicated with me effectively and stayed in contact with plenty of support. At the beginning of the month August, I was literally lost in my search, until you all came along. In literally the space of 2 weeks we turned it around and secured my first job in the career that I have been wanting for myself since my graduation.
When I began this search, I had very little idea how to go about it – or especially, how to network to discover new job opportunities. The information and advice you gave (and, in particular, the list of contacts you shared with me) made all the difference in helping me to focus on what I want. The valuable information provided helped gain an insight onto the company and the people who I now call friends.
Again, thank you so very much."
October 2021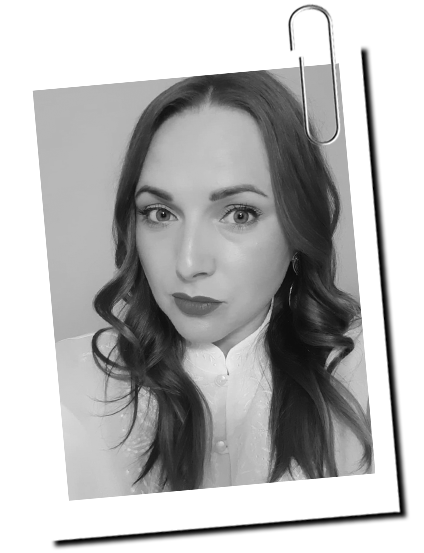 "It has been a wonderful experience working with both- Kate and Andrea! Those Ladies would always go beyond and above for you – trust me! I was approached by Kate first with a job opportunity that I wasn't to convince about as I felt that I wasn't good enough and all that…thanks to her I am now already in a role and happy more than ever so couldn't thank you enough!
The whole process from applying to interviews and meeting with their client was really smooth and I had all the information needed so never felt like I was going unprepared.
Thank you both once again,I owe you 🙂"
September 2021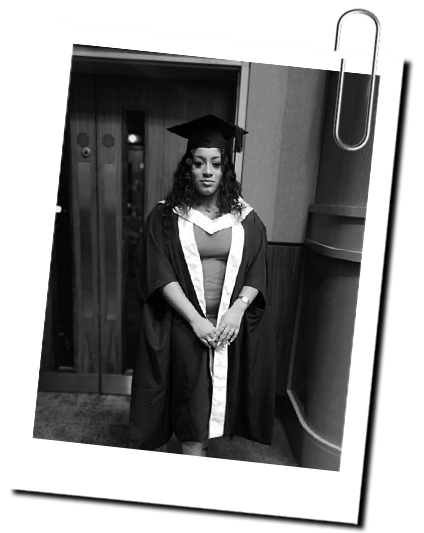 "Working with KAG from start to end has been a great experience, Andrea and her team have been super helpful and friendly throughout the recruitment process and even stayed in touch after I started my job role."
September 2021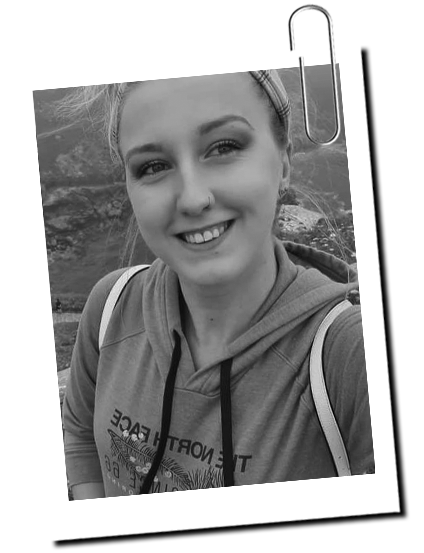 "K.A.G recruitment have been an absolute pleasure to work with. After working in retail for many years, I decided it was for a change and luckily Kate and Charlie were there to help me through the process of finding me a new job. They are both a delight to work with and go above and beyond to provide you with the information you need and also support you with the transition of going into a new job. I couldn't speak more highly of them if I tried. Even weeks after starting in my new job, both Kate and Charlie have checked in with me to see how I'm doing. I have even come home from work to a goodie box, filled with sweets and a card! It's nice to feel supported, especially during these difficult times.
Thanks again Kate and Charlie for all your help and support!"
September 2021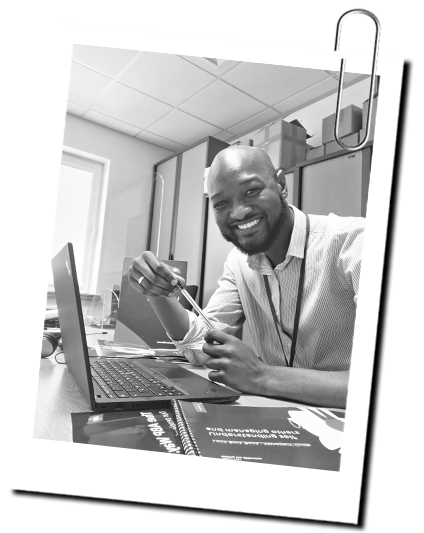 "KAG recruitment consultancy really came through for me with my current role, from the initial contact with Andrea and Kate to coaching and supporting me as I went through the interview stages. KAG have a very hands on approach which really made the entire process so smooth and easy to follow through. You can tell they are really invested in what they do and the clients they work with…. As I write this, I'm currently munching on a box of congratulatory treats the KAG team sent through to me to celebrate the successful job start. Andrea has been amazing in supporting me and keeping in touch even after I got the job. Would highly recommend working with  KAG recruitment consultancy for any future roles you are looking for! #PhenomTeam"
September 2021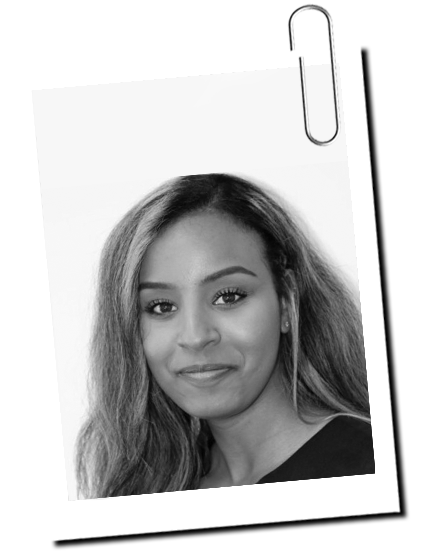 "Where do I start? Well firstly I would like to say that I am beyond grateful for running into KAG recruitment, particularly Andrea who has been amazing and more helpful than she actually needs to be as a recruiter. Communication over the last few months to landing this job has been consistent. If I needed to talk to Andrea or ask questions she was always there. Her advice and warmth came as a bonus. I am so thankful for the opportunity to have had KAG alongside me in my job seeking process and cannot recommend them enough."
September 2021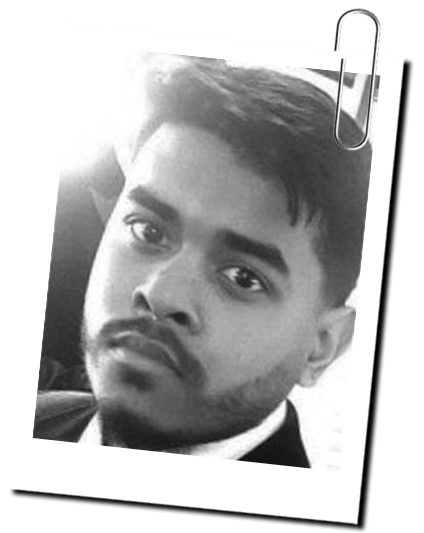 " The recent pandemic had made securing employment a rigorous process and just when my confidence was low, K.A.G came along with the right opportunity.
I would like to give a special thanks to Charlotte, who provided me with the support I needed throughout every stage of the application process. This helped give me confidence I needed to pursue and secure a dream job during these uncertain times.
Working with K.A.G recruitment has been an utmost pleasure. They are extremely driven and dedicated in what they do and always go the extra distance for their candidates. I would highly recommend K.A.G to all candidates seeking employment!"
August 2021
"As my time towards the first semester of my final year at University came to an end, I started looking for a graduate job.  
Throughout the total four months of search time, I'd been through multiple recruitment agencies, many of who had the attitude of they were only in it for the money, were rude and just stopped responding to me instead of telling me I had been rejected. 
As I was getting close to giving up, I found K.A.G. Recruitment and applied for a graduate job through their website. Even from the first call, I could tell Charlie was genuinely keen to help me forward in this process. I received nothing but helpful guidance throughout the process, even receiving feedback after each interview. On top of the general guidance, I was given specific guidance for the interviews too, which without I know for a fact I wouldn't have been able to pass the final interview! I can't thank Charlie and Kate enough for helping me land such an amazing job!"
August 2021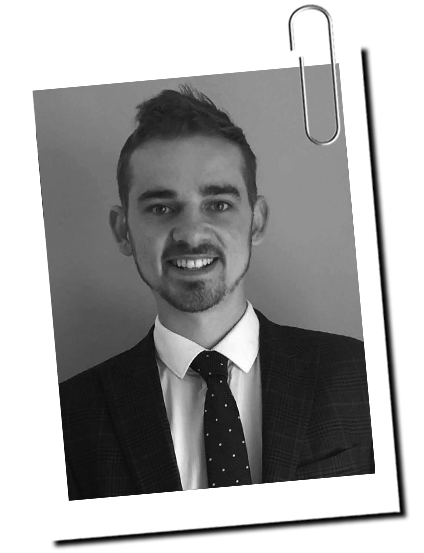 "KAG have been absolutely amazing throughout the whole recruitment process! I have never met such a professional and dedicated recruitment from Andrea and Kate.
Certain examples are arranging meetings with me after working hours as late as 21:00 in some cases, just to check how I was progressing and what I can do to increase my chances of landing my next career move with DPD.
Both Andrea and Kate worked tirelessly throughout the process to ensure I had the best opportunity to fulfill a career move, which was a great success!
Also, the personal touch whereby they send deliveries to my house, congratulating me when I received the job offer, amongst continuous support throughout the application stages, ensuring I had everything in the right place to succeed in achieving a new challenge.
I cannot thank you enough for your full support, for believing in me, and for helping me start a new chapter of my professional career within a few weeks of first contacting me."
July 2021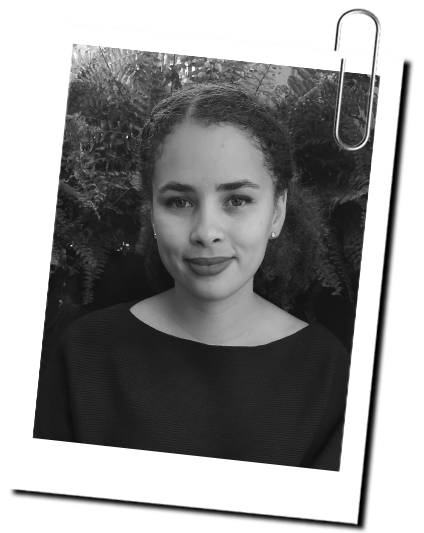 "K.A.G. Recruitment Consultancy has been absolutely amazing throughout the whole recruitment process and still following my integration in my current role! I have never met such a professional and dedicated recruitment consultancy. Kate and Charlie gave me full advices and pre-meeting to prepare the interviews with the current company I am working for. Thank you for your full support, for believing in me and for helping me start this amazing chapter of my professional career within just 2 weeks! KAG Recruitment consultancy, you are excellent at what you do"
July 2021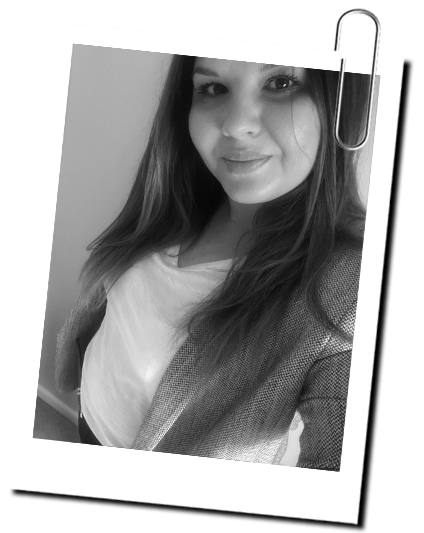 "I would like to express a huge thank you to K.A.G, in particular to Kate Gerald, with whom I had a pleasure to be recruited by, as one of her candidates for a Management position.
When looking for a new position Kate was extremely professional and supportive, always making sure that I understood each step of the recruitment process and the job specifications.
Kate and her team clearly understand how to match a companies brief of what they are looking for to a candidate who has the skills and experience to match.
I would recommend K.A.G Recruitment to both candidates and clients as it's the right investment for you time and money."
July 2021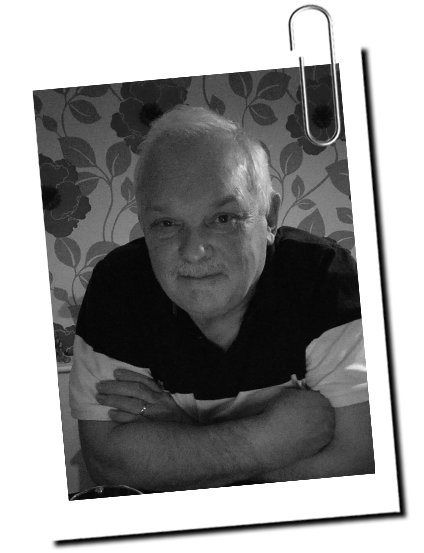 ""Hello, I have your CV in front of me and it says you would be willing to relocate, would you be interested in a position in the Netherlands?"
That was the start of my relationship with KAG recruitment.  Andrea and Kate have been with me all through the process and I cannot express my thanks for their care and attention throughout. They have always been professional, however, they are there for you if you just need some reassurance. I cannot recommend them highly enough if you are looking for a new position this is the company you should go to."
July 2021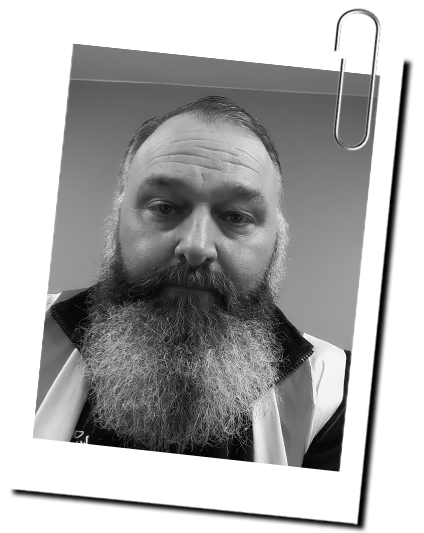 "To say KAG are a recruitment agency does the company an injustice in my opinion. As a manager I have never encountered such professionalism, dedication and honesty from a recruitment agency. From someone looking for a new role I was welcomed from the first phone call and felt reassured that they had my best interest at heart as well as the company they were acting on behalf of. These team of professionals set the standard by which all other agencies should strive to be like.
Nothing is too much trouble for them. 
Even after I was successful they follow up with regular contact making sure all is well. Above and beyond."
March 2021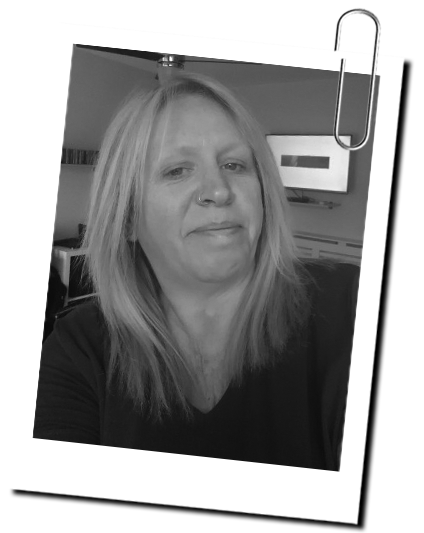 "I can't thank Charlotte and Kate from K.A.G recruitment enough for my recent successful job application.
I wasn't even looking for a new position at the time but Charlotte had found my cv and contacted me to discuss the role further.
As they are a recruitment agency, I honestly took no notice as I wasn't particularly looking for a new opportunity at the time but something about the tone of the email made me wonder so I contacted Charlie who then told me about an opportunity that was literally right up my street.
During the 1st conversation, I was made to feel like it was destiny, perfect fit for the role, my experience matched everything they were looking for, it sounded like I'd easily fit in.
K.A.G. didn't sound like any other recruitment agency I had worked with, there was a genuine warmth to the conversation so I read over the job details provided and contacted K.A.G asking them to progress with my application. The support I had from Kate & Charlotte didn't stop there. I had regular contact with them prior to my start date, had a lovely gift box delivered during my 1st week, congratulations card and a promise of contact within my first few weeks to see how I was settling in. I've been in the jobs market for 30+yrs and I have never had the same attention as K.A.G provided.
We started the process as strangers and ended as friends, I wouldn't hesitate to recommend K.A.G to candidates looking for a new role or employers looking for the best quality candidates they are a pleasure to work with."
February 2021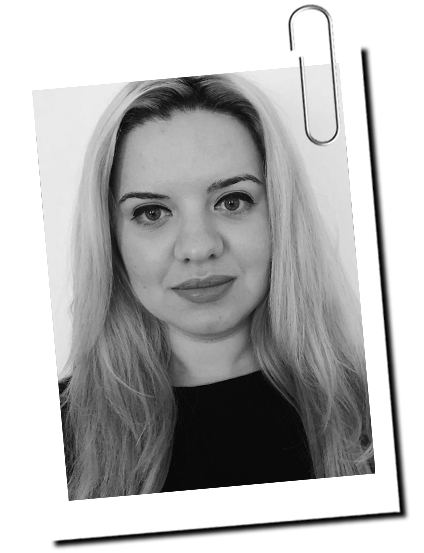 "I want to start by saying  thank you to the amazing team at KAG for helping me secure a great position for one of the biggest multinational companies in the UK.
Although the whole process was rather complex and required going through several steps until obtaining the job, both Andrea and Kate have been incredibly  supportive all along the way, no matter if it was just giving me that extra bit of confidence or giving me advices on how to present myself in front of the employer, to make sure I will be able to highlight all my assets and my set of skills.
I would recommend KAG without hesitation, they are extremely passionate and dedicated to what they do and they can really make a difference for any candidate"
January 2021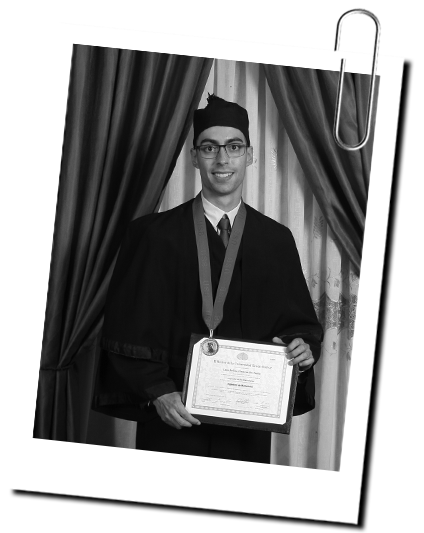 "I have been in the UK for almost one year looking for a better opportunity, and KAG helped me to get my dream job. They supported me all the way through my job application even after. More than recruiting candidates they take care of people. I would like to say thank you, especially to Kate and Charlotte, both of them are amazing people. I really appreciate all their support."
January 2021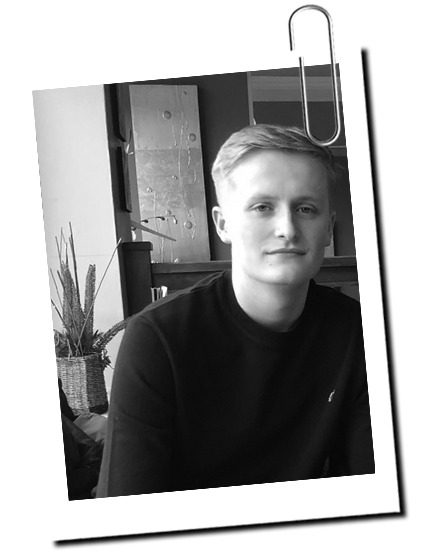 "KAG supported me from the very start of my job application. Thanks to KAG I have now secured a very exciting role at a really great company. KAG supported me all the way through my job application, and they were always there if i needed any advice or support. I would like to say Thank you to Andrea for helping me through every stage of the interview process and for helping me prepare my successful presentation ."
January 2021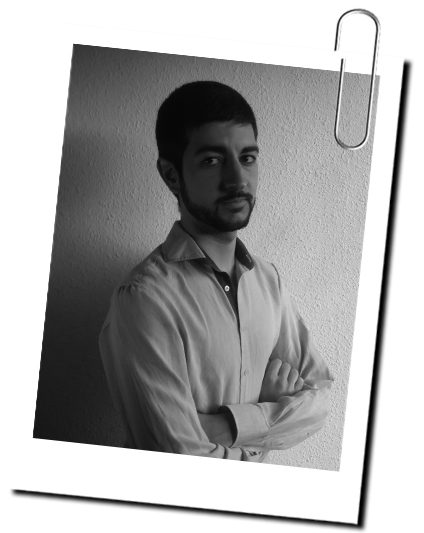 "Working with KAG recruitment was a great experience. Especially in these uncertain times, KAG recruitment has been a great help to me in finding me a fantastic job. Kate and Charlotte supported me along every stage, providing me advice during the application, and helped me feel confident in every stage of recruitment. As someone who has just finished university, I'd recommend KAG Recruitment Consultancy as a solution to anyone looking to start their career, as they're everything you need from a recruitment consultancy. I am now very happy in my new role thanks to the KAG team, thank you."
November 2020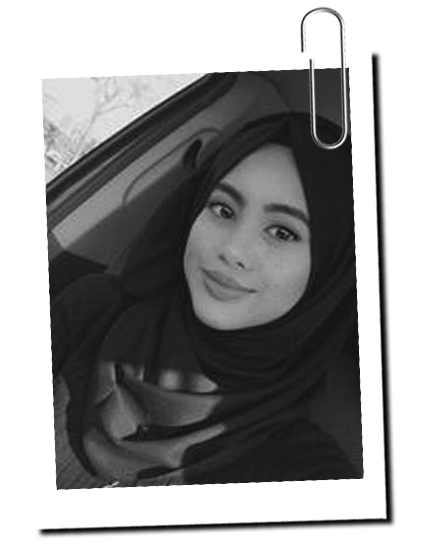 "Working with KAG has been a great pleasure. They gave me the right advice whenever I needed and made the application process easier. They helped me attain my dream job and I couldn't have done it without their help and support"
November 2020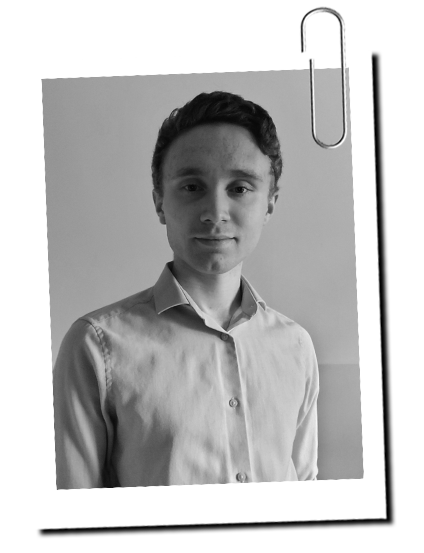 "After I left university, searching for a job was my number one priority. After applying to a job that KAG had advertised, they were informative, helpful and always available for any questions that I had. Both Charlie and Kate gave me reassurance and advice on all stages of the application process, including helping with my cover letter and interview preparation. They made sure that I was putting forward my best self, and because of this I got the job that I really wanted. Thank you so much for everything!"
November 2020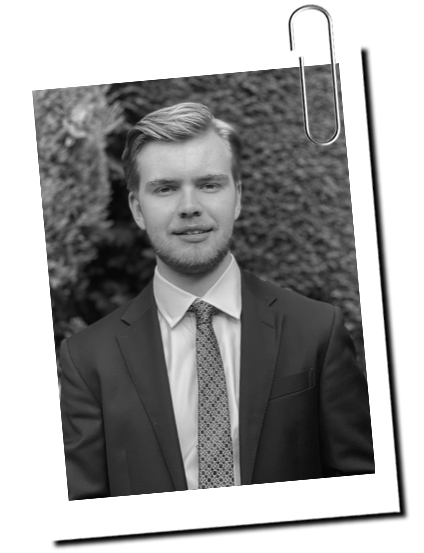 "Working with KAG has been an absolute delight. Thanks to KAG, I have now secured a job at the company I've always dreamed of working for. KAG took me through the application process and offered expert level guidance throughout. They respond to any queries quickly and in depth and are always a pleasure to work with. I couldn't recommend them enough if you too are looking for a long term career and ready to develop your talents in the workplace.
A special thank you to Andrea for developing my confidence and honing my skills so I could present a highly successful presentation which lead to me securing my role."
November 2020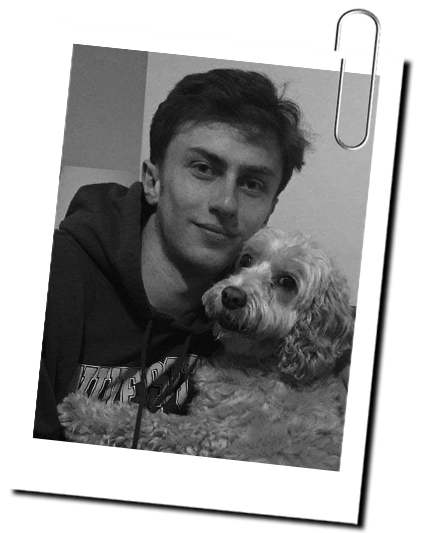 "KAG recruitment has been a great help to me in finding me a suitable job, especially in the uncertain times of Covid. Kate and Andrea supported me along every stage and helped me feel confident in every stage of recruitment.
Furthermore, they helped me find a suitable role for my skill set and experience – something that I believe makes them stand out from other recruitment agencies. They also provided me with advice and shared their wealth of expertise to ensure that I was as competitive as possible when applying. I am now very happy in my new role thanks to Kate and Andrea."
October 2020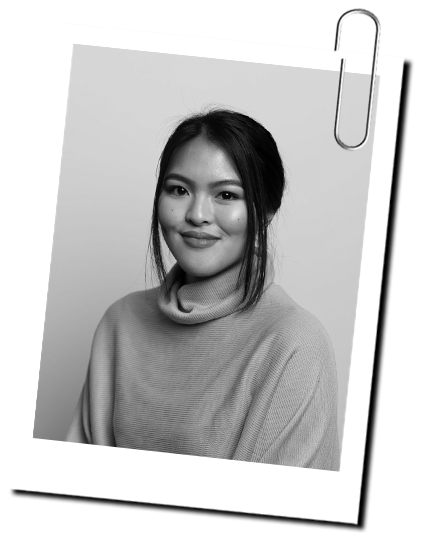 "Working with KAG recruitment was a great experience, everyone I spoke to was nice and friendly, and Kate provided support, guidance and good communication throughout the entire process! Thank you Kate and team!"
October 2020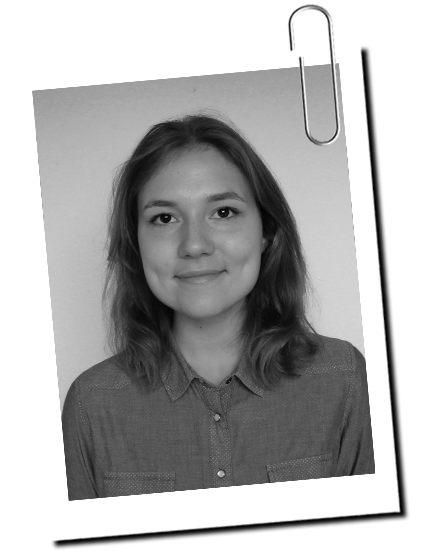 "As a graduate looking for my first full time job, I feel very grateful and lucky that I came across KAG. Shortly after I filled in the application form, I was contacted by Charlotte. Throughout the whole process I received a lot of support and useful tips on preparing for the interview. 
Kate also advised me on the areas I should particularly focus on when researching on the company. I really appreciate how passionate people working at KAG are in helping candidates to start their career and develop their talents. I am grateful I secured an analyst job at DPD, where I can perfect analytical skills and support projects across different areas of the business.
Dear Kate and Charlie, thank you again, what you do really changes people's lives!"
October 2020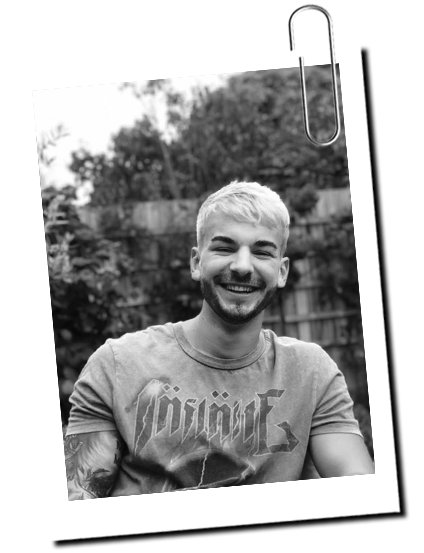 "Andrea and the team at KAG Recruitment provided myself with the comprehensive package in terms of facilitating my job search, from the point of initial contact to securing the job they were always available on the other side of the phone, whether that be for advice or general reassurance. Having looked for a job for months, being contacted by Andrea in regards to the role I am in now was an absolute blessing. I'd recommend KAG Recruitment Consultancy as a solution to anyone looking to start or further their career, as they're everything you need from a recruitment consultancy and more, it certainly feels like they go the extra mile."
October 2020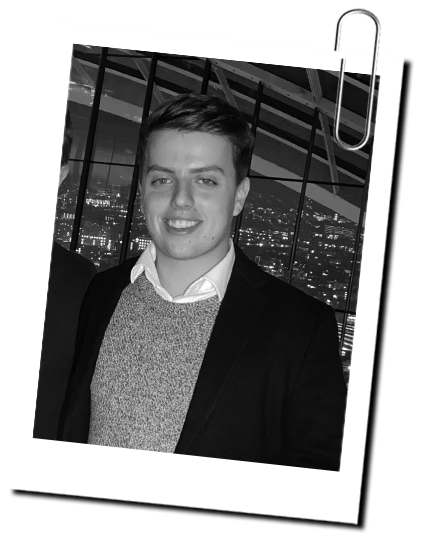 "KAG have been very supportive throughout my application to ABP from the very beginning. Kate and Charlie were in regular contact with me and assisted me throughout the entire application process which really helped to ease any pressure. They helped to prepare me for all the interview stages which resulted in a successful application.  I would thoroughly recommend KAG to any other graduates looking to start their professional career post university.
I am grateful for all the help I've received from Kate and Charlie."
September 2020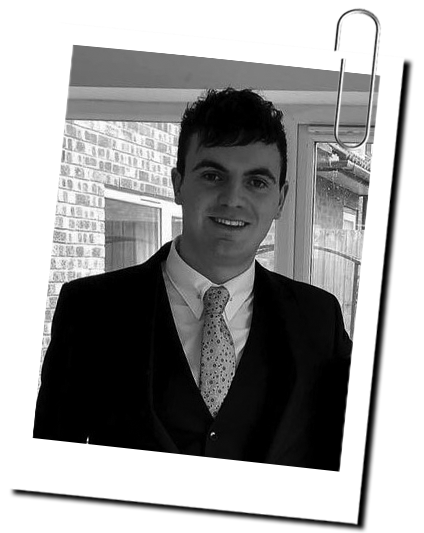 "Andrea and the team at KAG helped me enormously throughout my application process within my current role as an Operations Graduate at ABP. I'm most appreciative for the frequent and friendly communication, support and advice provided along the way.
In particular I found Andreas advice for my one-way video interview to be most useful, as I usually find such scenarios to be daunting. This advice and useful insight of the company also proved highly beneficial within interviews as well as within situations now as I have recently started within the role. Overall, my continued experience with KAG has been fantastic and I would highly recommend their services, thanks again Andrea!"
September 2020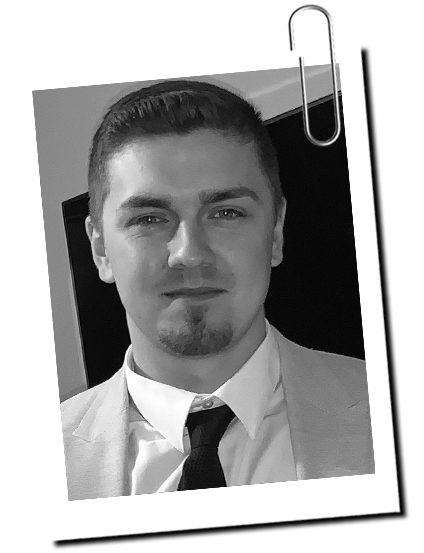 "I had a great experience with KAG, I was fresh out of university and through them I secured a fantastic graduate scheme. They were responsive and supported me through the whole process. A big shoutout to Kate and Charlotte who helped me all the way."
September 2020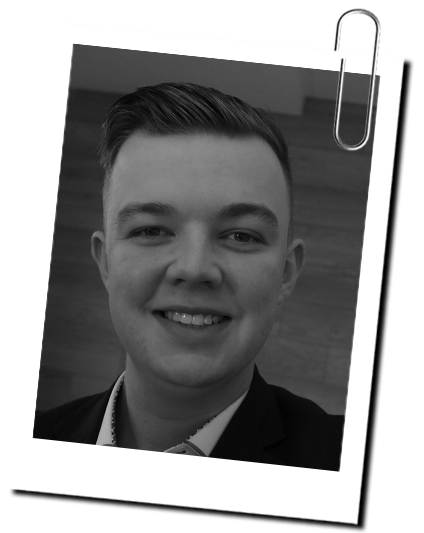 Working with KAG Recruitment Consultancy has been a pleasure from the moment I contacted them. Throughout the application and interview process, I was kept informed of my progress and how I performed through different stages of the process. They were also keen to find out how I thought the process had gone and relayed feedback between the employer and myself.
During the process, Kate and Andrea kept me well informed with phone calls and advice preparing me for different interviews – their attention to detail is second to none and they went out of their way to ensure I was prepared and ready for all stages of the interview process. 
They have been responsive and supportive even at unsociable hours. KAG are a prime example of how a recruitment company should act and I would recommend them as a first choice to anyone looking to move into a new role. Thank you!
August 2020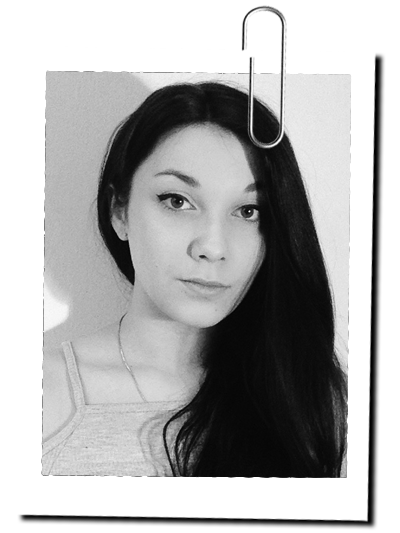 "KAG team has been an absolute pleasure to work with.
They were extremely supportive, motivating and highly professional during our collaboration. I was amazed by the kindness and friendliness of the whole team from the very beginning.Both Kate and Andrea have a great knowledge of the industry and the recruitment process. They have supported me throughout every step of the interview and made the whole process such a positive experience.
Thanks to KAG I have managed to secure my dream job.
They are on top my list of recommendations when comes to recruitment agency and I would be happy to work with them again."
June 2020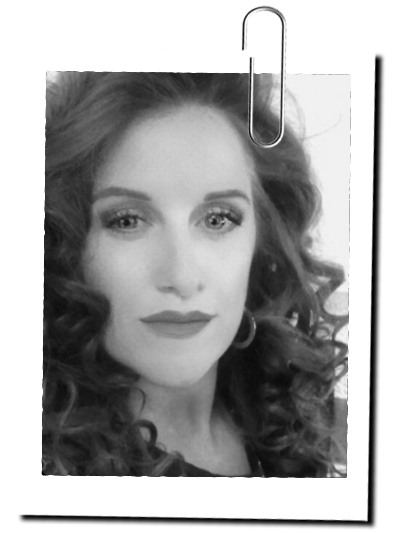 " Recently I have had the pleasure of being placed by KAG Recruitment and wanted to share my experience of how incredible both Andrea and Kate were in assisting me through the whole process from start to finish. Andrea and Kate ensured that I was fully prepped for all calls and interviews. They provided me with detailed feedback and support throughout the whole process offering their assistance if required. Andrea and Kate were always at hand if I required any questions answering, and I honestly felt like I had built a relationship with both them that was similar to that of close friends. I felt so comfortable when speaking with them, they just put me at ease, unlike some agencies whereby I have experienced no response to interviews which leaves you in dark even to this day!!! Their customer service is world class!!!! 🙂 
Both Andrea & Kate are truly great recruiters in my eyes, I would highly recommend them to support your business in finding talent and assisting and supporting new recruits in their journey into your business."
June 2020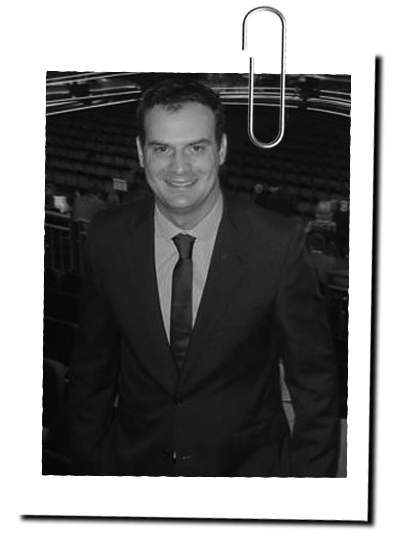 "As an engineer relocating to a new area, I came into contact with KAG recruitment. A completely professional, stress-free and fantastic service was provided by Kate and her team. Friendly with great communication throughout the whole process from initial interview through to job acceptance and even beyond with ongoing reviews. I would entirely recommend them."
June 2020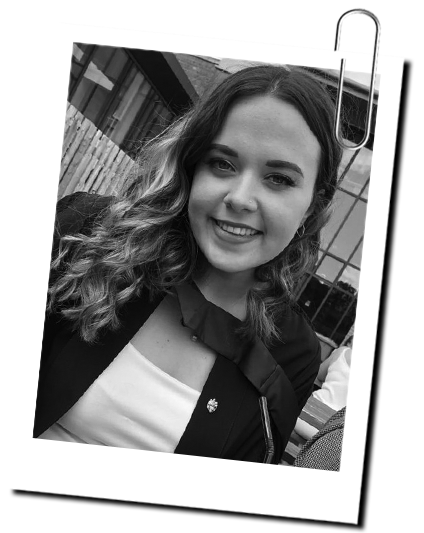 "I first came into contact with KAG recruitment when I was looking for a graduate job during COVID-19. From start to end I received excellent support and engagement from Andrea and Kate. They supported me through every single stage of the recruitment process, always offering me help and advice which would put me at ease when I was feeling nervous. I genuinely felt like they cared about how I was feeling throughout the process, always giving me a call before and after an interview. I am now in a great job and looking forward to meeting Kate and Andrea at my 3 month review – another demonstration of their commitment to their clients. I would highly recommend KAG recruitment to anyone, it was the smoothest recruitment process I have ever been through! "
June 2020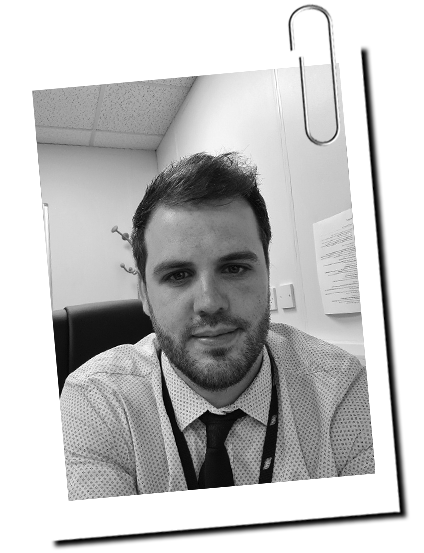 "I was first contacted by Kate almost out of the blue, I was looking for the next step in my career, applying for a few jobs I had found online without crossing paths with KAG, so it was a nice surprise to see KAG reaching out to me.
They were very informative about a new job role in which they were recruiting for and they had found my CV and profile online. After a few conversations with Kate and Charlie I was given the opportunity for a telephone interview which went very well, I was then invited to a face to face interview (which ended up happening over Microsoft Teams due to the Covid situation).
Along the way KAG were great, they would drop in to see how I was, checking whether I needed any more information etc and offering their advice. I have now been at ABP Wessex for just over a month and a half and I am absolutely loving it. Kate and Charlie both still check in to see how I am doing which is lovely! I would truly recommend speaking with KAG for any form of employment as they are an absolute delight to work with! Thank you so much!"
June 2020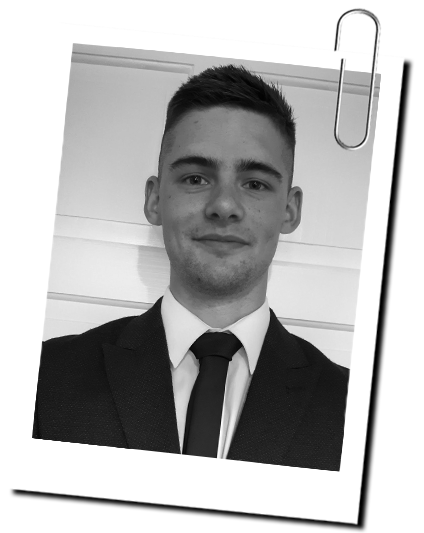 "Having used a number of different recruitment agencies in the past, I can safely say that no other agency comes close to KAG. The support and advice they offered me throughout the entire process was unbelievable. Kate and Charlotte were always extremely friendly, kept in regular contact and were extremely thorough in helping me prepare for my interviews especially given my situation. Preparing to be interviewed during the middle of a pandemic and enabling me to begin my new role at home was certainly a challenge for everyone but I felt truly supported all the way through.
This support does not simply stop when you attend an interview either! I received regular contact before, during and even after receiving an offer of employment with KAG really making the extra effort to help and support you all the way! Having just started my new position I am now looking forward to catching up with KAG at my three-month review!"
June 2020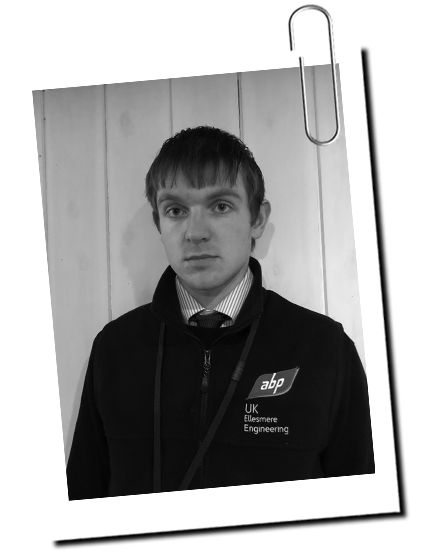 "Andrea , Kate and the team were very engaging and helpful. They kept in contact throughout my application process, ensured the job suited me then helped me prepare for my interview and start date. I was kept informed even during the Christmas period and they gave me every advantage they could to secure the vacancy and start my new position as soon as possible."
February 2020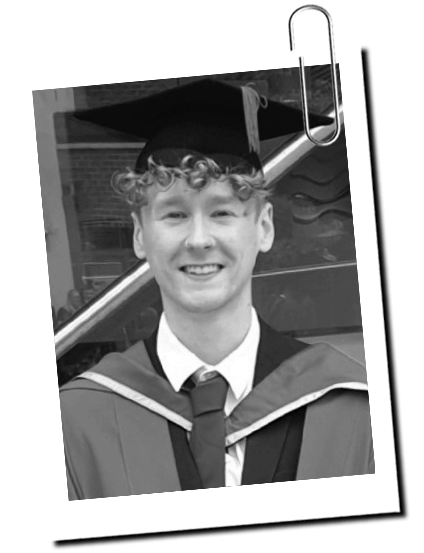 "After coming back from travelling I was looking for my first ever job. Andrea at KAG recruitment helped me to secure one in no time. She was amazingly helpful around the interview process, giving me tips and running me through the whole thing. This helped me a lot and meant I was as prepared as I could be going into it. After a few days I found out that I got the job and I couldn't be more happy now. I'd just like to say a big thanks to Andrea at KAG for setting me up in my career in engineering."
January 2020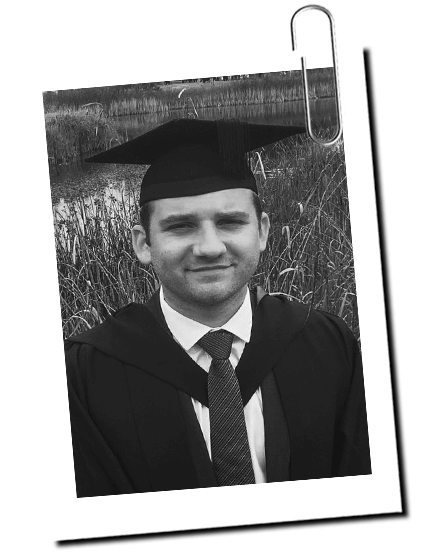 "My experience with KAG recruitment has been unparalleled. After deciding to leave the teaching profession earlier this year, I was faced with navigating the job market for some time. But after contacting KAG I was met with a great deal of support and care on applying for a position at ABP food group. Both Kate and Charlie provided me with excellent guidance during the interview process and after being successful, I am now an Operations Graduate. This, I owe in part to the time and attention to detail Kate and Charlie dedicated to me throughout the process as every question I asked was answered and every query dealt with swiftly and with the upmost professionalism. Both of them have a wealth of experience working with a range of successful businesses. I thoroughly look forward to continuing to work with them in the future and cannot recommend them highly enough."
November 2019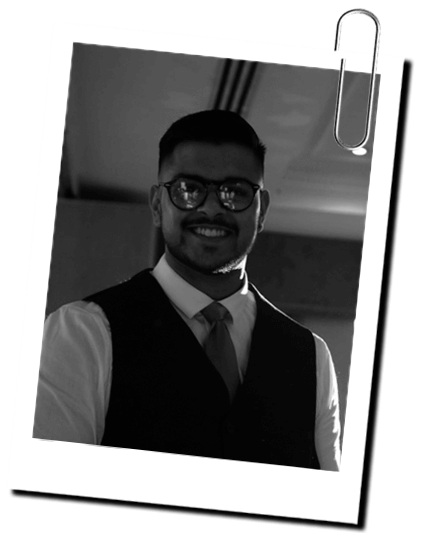 "I had never experienced working with a recruiter before so I didn't know what to expect but as soon as I starting working with Kate and Charlotte, I knew I was in good hands. From start to finish, both were extremely helpful and professional and I could tell straight away that they care for their clients and candidates. They always worked around you and your schedule which isn't always easy. I would happily work with KAG again, they are a prime example of what a recruitment consultancy should do."
October 19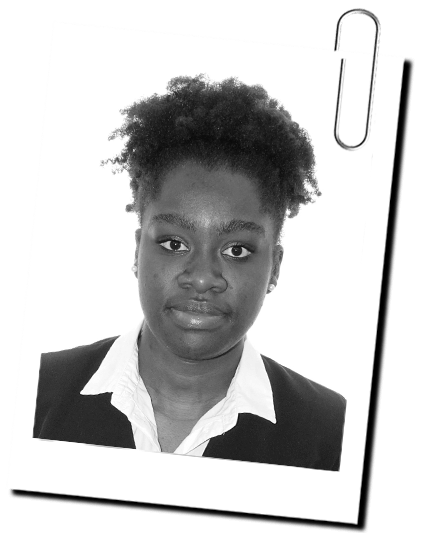 "I am an Economics graduate and I had been looking for a suitable graduate role for the past year.
I was contacted by Katie at the end of May of this year. From the very start Katie has been extremely professional providing me with thorough information about the company and their role which was a good match to the background experience on my cv and my carrier aspiration.

Not only she demonstrated extensive knowledge of the company and the position I applied for but she assisted in every stage of the process making sure that I was adequately prepared for the interviews maintaining great level of communication throughout.
Katie and her colleague Andrea have been a great help and I am grateful for the excellent support provided.
The quality of assistance received from KAG was like no other and I would strongly recommend KAG to graduates as KAG puts the best interests of their candidates first ensuring that they obtain a position that is a good fit."
September 19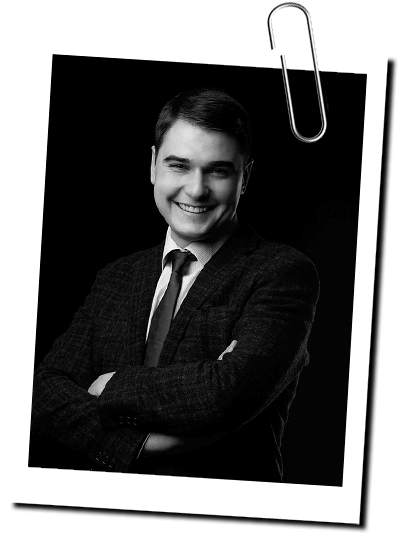 "KAG provided me with great support and great care during my application process. Preparing me for interviews and afterwards providing me with feedback, allowed me to show only the very best of mine and to continue enhancing my skills leading to a successful outcome. Kate and Charlie were always available to contact no matter which day of the week is. Providing me with the ever so vital insight of the company I applied for, I was able not only to secure the position but as well to lay a strong foundation for a successful career path. I cannot thank Kate and Charlie enough for establishing the initial contact and supporting me during the whole process. Overall I would say KAG are the best."
August 2019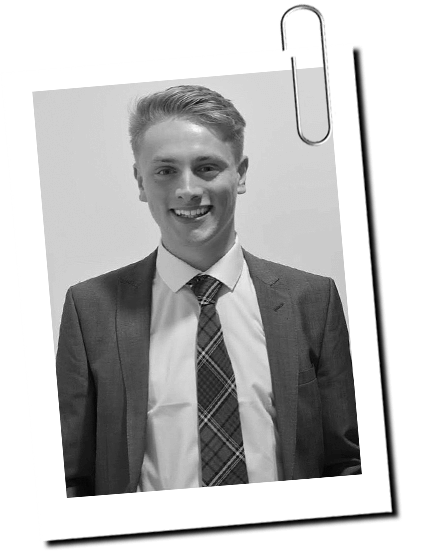 "From an initial phone call up to confirmation I got the role, I was in continuous contact with Kate and Andrea giving me advice at every stage of the interview process. This advice allowed me to be the best version of myself, giving me the self-confidence I believe I was lacking before getting into contact with KAG.  From my experience, I cannot recommend KAG enough to anyone who is looking for employment post-university, I owe the girls a lot!"
August 2019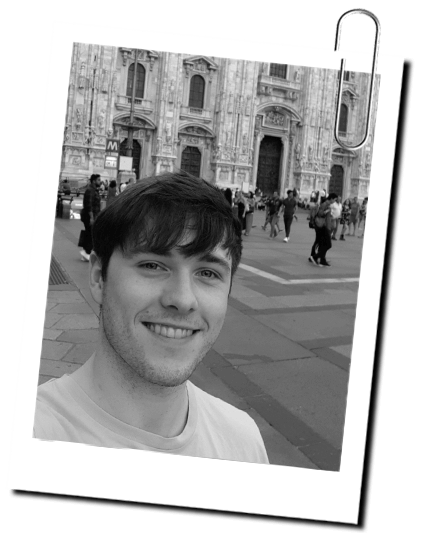 "Throughout my Job search I hadn't spoken to another company that was as warm, friendly and helpful as KAG were. From the first message and subsequent calls, to my interview and getting an offer, the support provided by Katie and the team was exceptional. KAG helped me prepare for my interview, not only with details about the company and role, but by giving me the confidence to really sell myself and to show others what I can bring to the table. They were never more than a phone call or Email away and always responded promptly.I cannot thank KAG enough for helping me to start my Career. I would highly recommend them to anyone searching for a role or looking to build a career."
July 2019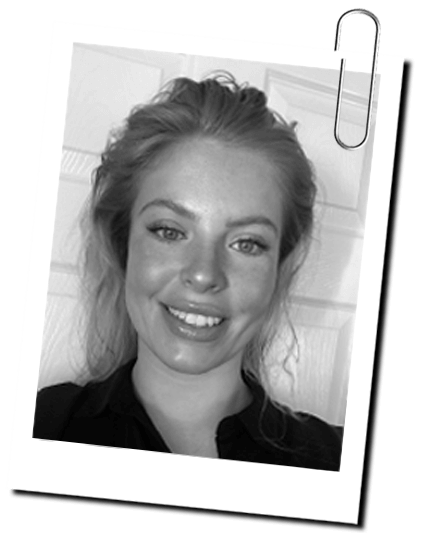 'I cannot thank KAG enough for their help. The service I received was incredible. Having never had an interview before, Kate and Andrea prepared me in a way that allowed me to walk in confident and prepared. Kate was never more than a phone call away and the constant contact between myself and KAG demonstrated how hard they work and how prepared they are to help you go all the way, which is so encouraging. Anyone looking for professional and dedicated help, look no further.
Thank you so much KAG.'
May 2019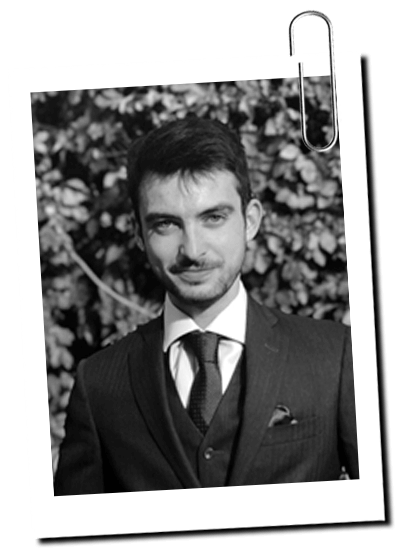 'My experience with KAG recruitment has been excellent! I cannot thank them enough for kick-starting my career, fully preparing me for whatever interview process was thrown at me! Both George and Kate were professional, supportive and applied a personal touch going the extra mile to ensure I had everything I needed from potential interview questions to directions to work on my first day! It was a pleasure working with KAG and I cannot recommend them highly enough! 10/10.'
May 2019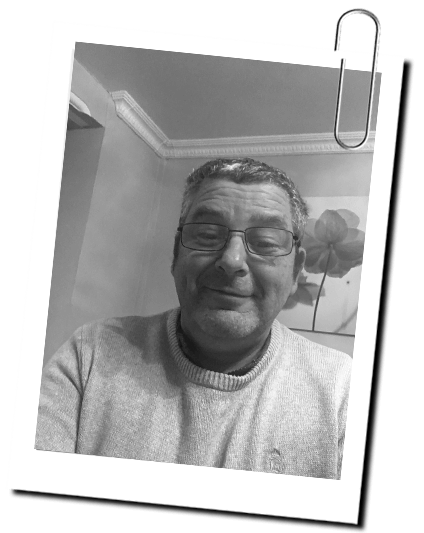 From my initial contact with KAG both Kate and George provided an impeccable service taking time out of their busy schedules to provide solid information, advice and guidance to ensure that both myself and my new employer were a good fit for each other. Offering advice on the interview process, invaluable guidance was given on what was expected at interview. Possessing an in-depth knowledge of my new employer they disseminated valuable company information that is not readily available on the company website to myself which I believe helped secure my new role.
These guys provide a unique service to both employers and jobseekers that is different from your average run of the mill recruitment organisations. Employers and jobseekers alike would be doing themselves a massive disservice if they were to pass these guys by. I can not recommend KAG highly enough the service they provide  is second to none
April 2019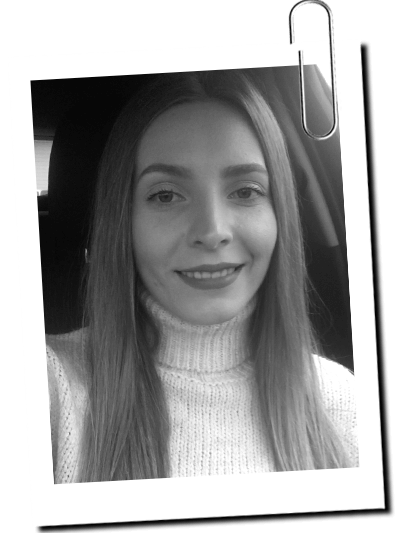 I have had the best experience with KAG Recruitment. Kate and Andrea have been extremely supportive, informative and helpful throughout the process from the first day I spoke with them. I don't have enough words to thank them enough for helping me to get my desired job. Very professional and responsive to all my questions at any time. Returned all calls and emails in a timely manner.
 I highly recommend them.
April 2019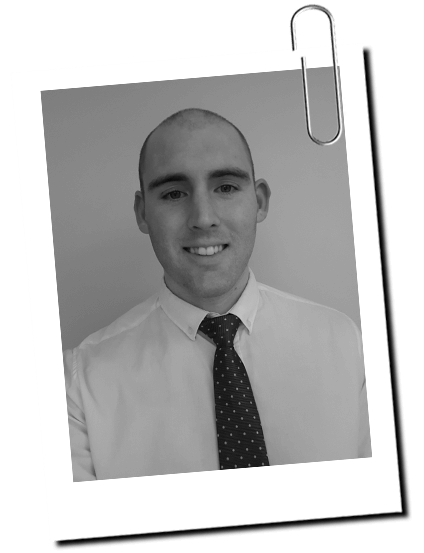 Absolute professionalism from the first time I spoke to Kate. Very helpful, friendly and encouraging. Best recruiter I have dealt with to date. Responses are prompt and have all the detail required. 110% would recommend as they seem to go over and beyond what is required.
March 2019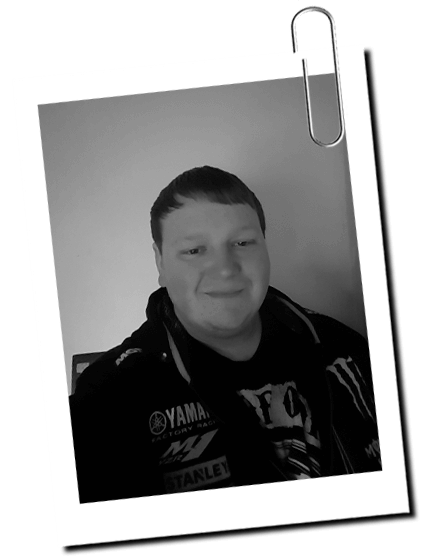 "Kate has been amazing help during my time applying for jobs. She gave me plenty of help and advice when it came to going for the interviews and speaking with my new employer.
She went above and beyond her role as a recruitment agent spending time with me on the phone and answering any question I had. There was nothing too small for her, If there was anything I wanted to know and she didn't know the answer she rang the company and found out and returned the answer to me promptly.
When I thought Kate's part was over, she still emailed me checking up and asking how my first week went. Kate puts a lot of effort into what she does, she should be very proud of what she's building towards."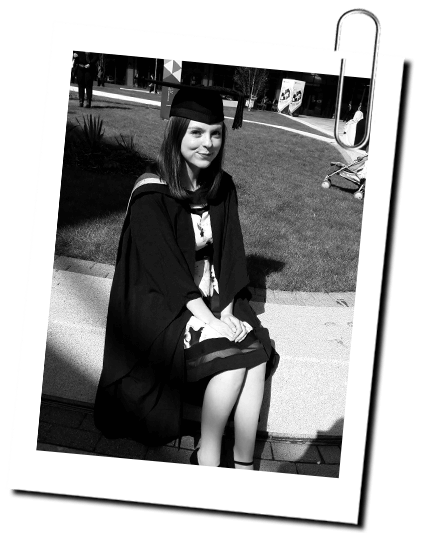 'Working with KAG recruitment and Andrea Trafford in particular, has been a pleasure. From interviews to starting my new job, I've been helped along the way and supported throughout."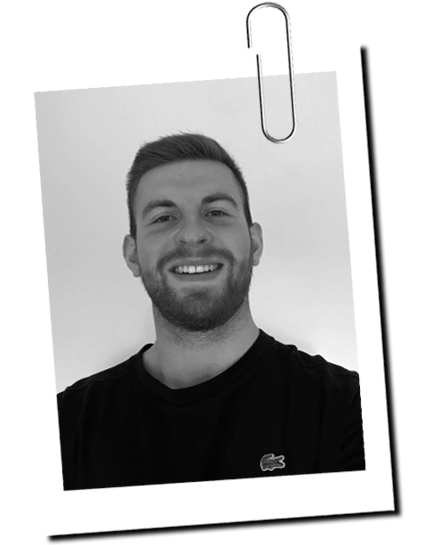 " I have worked with recruitment agencies in the past and can say KAG recruitment is by far the best. Kate first introduced me to my current role at DPD over the phone and coached me through the interview process. Her knowledge of the role and expertise in recruitment assisted in securing the job at DPD. Kate and the KAG team were always available to contact if I needed assistance and remain supportive as I progress through my new job. "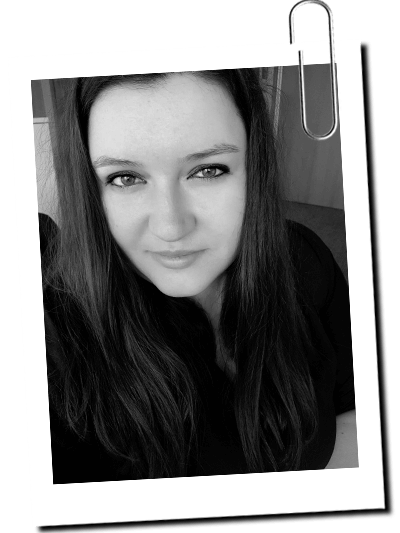 "I would like to thank Kate for everything she has done for me. She came across my CV online and contacted me regarding a potential role in the IT industry. At first I was sceptical because I didn't think I had enough experience for the position but she had the patience to discuss about my doubts, my skills and the company's background. The advice she gave me really helped me feel more confident. She sent me good luck emails before the interviews and on my first day at work. She is very professional and I felt like I was talking to a friend instead of a recruiter. I am so grateful for the opportunity of meeting her. I definitely recommend KAG Recruitment."
July 18
Our Client Recruitment Testimonials
Hear what our clients have to say about our professional recruitment services. Here at KAG Recruitment, we pride ourselves on the services we provide to our clients and we strive to ensure that they receive only the best recruitment services and recruitment coaching. 
Read our recruitment testimonials and find out just how good we are at sourcing the very best talent for your team.
As a business, we have always traditionally done recruitment ourselves. Partly down to cost, partly down to the types of roles we typically fill. However, during COVID our business focus changed dramatically and so did the need for the type of people we needed to hire.
Recruitment during COVID was unusual, as most of the world was at the time, and our traditional recruitment drives weren't bringing the candidates through we wanted to attract. We required some specialist skill sets that virtually all applying candidates couldn't fully demonstrate.
KAG was recommended to us as a company that can find those little gems in a very tough recruitment market and delivered almost immediately. The candidates they presented were the exact type of people we were looking for and met other criteria like salary.
Since our first hire with KAG, we have since gone back to them for other specialist hire roles and have been met with the same results and now have successfully filled complicated roles with hardly any effort from our side. All the candidates come to interviews well prepared, and you can tell that the vetting process has been thorough because of the quality. In our last hire, we interviewed four excellent candidates and all of them could have gotten the job.
I have worked with recruitment companies in previous roles before, but the attention to detail and after hire care taken by the KAG team is second to none. I'm very thankful for the professionalism from KAG with tasks like the after hire review process, which helps to independently verify our own review process.
I genuinely can't see us going back to our old ways of hiring when the effectiveness and efficiency of using KAG pay for themselves.
We have been working with KAG since their inception as a business and with Kate for almost 10 years. They are a wonderful team to work with, they are really attuned to our needs as a business, the type of skillset and attitude we are looking for and our culture as a business. They put a huge amount of time and effort into getting to know us and therefore have a huge success rate with recruitment.
We always get a quick turnaround on candidates, candidates are always well prepared and very professional. It's very easy to get in contact with KAG and they make things happen!
The post-recruitment process is great too, frequent reviews are hugely valuable to getting a temperature check from our new hires in a way that we can't always get ourselves.
I couldn't recommend KAG more.
I started working with Kate nearly 8 years ago when we began recruiting Graduates for our fast paced International business. It was essential to find candidates with the right DNA for our business who could learn quickly and adapt to an ever changing environment as we grew the Department.
Many of our first generation Graduates from KAG have gone on to become General Managers or Team Managers and are seen as our future leaders.  Our second generation of Graduates have already started taking a step on the leadership ladder as Team Leaders and Senior Co-ordinators. They work smart, show initiative, take on any challenge and really earn their promotions.
This year we had to recruit a team of ten people for a brand new area of the department, it was a tough call as we needed them quickly. KAG delivered! Not only did Kate find us ten people in the short timeline we had, she found us some of the best candidates I have ever seen in one single group of people. They are excited and motivated to learn something new and appreciate the investment we are making in their development. These are our new Generation of graduates and I'm as excited about them as they are about us!
Having reflected on the time I've worked with Kate (5 years), I cannot remember any occasion where I haven't realised value for money.  Kate adds value, more than any other recruiter, initially by taking the time to understand our business in every detail and therefore has an appreciation of which candidates will fit in for the long term.  Kate adds further value by spending time with candidates to help them understand what we are looking for and the culture within our business.  We also place value on communications pitched at the right level and frequency which Kate also delivers very well.  I would not hesitate for one second in recommending KAG Recruitment Consultancy to both customers and candidates alike.
You have helped us immensely hiring key positions within the business, in particular you have used your expertise to place very niche and specialist positions.  You are extremely professional and highly responsive. You not only listen to our feedback and take the time to understand our requirements, but you also really do take the time to understand the bigger picture and our environment.  In addition, the candidates you have placed have been extremely complimentary about you and the high level of service you've provided,  and have specifically commented on your personable approach. You are really good in conveying our message and values to candidates which has been extremely helpful.
Kate helped us find and recruit some of our best people over the years and one of the many reasons I continue to recommend her to other people. It is such a pleasure working with someone who has great tenacity and passion for what they do, it's no wonder KAG attracts such great candidates!
I am extremely satisfied with the friendly and efficient service given by KAG recruitment.  Most recruitment agencies are time consuming and blinkered in their approach, churning out CVs without a personal service with slow turnaround times.  But with KAG, I have found the service to be first class, value for money and personalised to match candidates to our job roles.   
The approach is thorough and supportive and really does make a difference to know that you are working with an agency who is keen to place the 'right' candidate rather than 'a' candidate.  You can have that frank conversation about what you are looking for, and KAG will always offer their expert advice on how and what they think will work and subsequently recruitment campaigns are tailored to find the right candidates.  The process from start to finish makes me feel at ease and I would recommend KAG time and time again. 
I have recruited six employees through KAG in the last 2 months.  I think that says it all. 
Thank you Kate, my right hand woman when it comes to recruitment. 
I have worked with Kate on many vacancies since 2011 at both my previous company and my current company. Kate's main strength when placing candidates is that she understands my exact requirements, my business needs and the culture of the organisation. 
I appreciate Kate's direct, no nonsense approach and the rapid response that I receive. Kate has supported me on many recruitment campaigns from Senior Manager level through to Administrative roles with the same level of professionalism shown throughout. 
My first impression was how down to earth KAG are, how they made me feel at ease and took the time to prepare me for what was to come, as they want each person to succeed.  I was going for a position which was quite senior in the organisation, but I was still treated with care and consideration, as any interview can be daunting no matter the role or the level. At every stage I was kept informed of progress, feedback and next steps, nothing was a surprise, they were even flexible around speaking to you outside working hours so no awkward moments occurred.
I was one of the lucky ones, and got the job.  Now you expect with a lot of recruitment agencies, they check "did the individual turn up that morning?", invoice in and never to be heard of again…not KAG, I was now on the other side, they provided the recruitment service for my organisation.
Whomever they place, they check on day one with the individual to ensure everything is OK, finding their feet and settling in…they also check with me as HR, any issues, is everything fine etc.  This relationship continues for a few weeks to ensure everyone is happy and expectations are being met across both parties.  KAG also, as part of their service to organisations, carry out 3 and 6 month reviews with the candidates they have placed, which is great because the feedback is detailed, thorough and it helps with our on-boarding processes.
The quality of service I feel is second to none, and I would recommend KAG to any organisation
View Older Candidate Testimonials
ITS ALL ABOUT KNOWLEDGE, ATTENTION AND GUIDANCE…