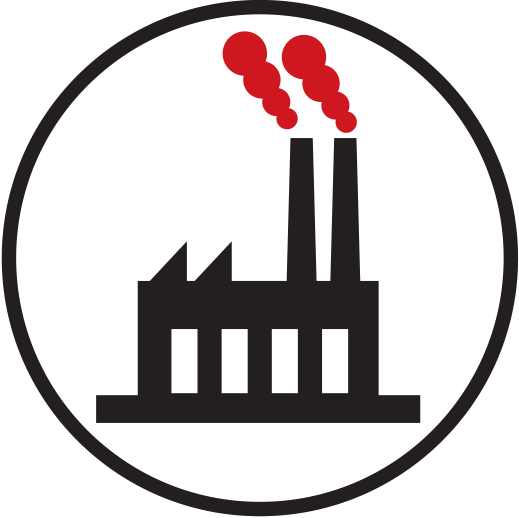 Welcome to our Manufacturing Job Page featuring details of all live roles.
If you are interested in any of the opportunities and wish to discuss further please complete the submission form on the Contact page and advise of the vacancy that you wish to discuss further and we will come back to you.
Operations Graduate
We have an amazing opportunity for an Operations Graduate to join a market leading Manufacturing organisation on a 2-year Graduate Programme.
Role: Operations Graduate
Salary: 26,000 – 28,000
Location: Rotational Scheme
Purpose of the Role:
This is a fantastic opportunity to join a market leader and start your career within the food industry. You'll be exposed to different areas of the operational business during your first 12 months. You will gain knowledge of the core processes within the meat industry covering retail production, manufacturing and procurement and general operational running.
Going into year 2 of your programme you will continue learning about costing, business strategy, commercial development and people management, as well as covering modules in sustainability and supply chain management.
Duties Include
Your primary role will be to assist in the operational running of the business. This will include responsibilities such as; overseeing process flow, supporting commercial projects, investigating waste management and improving efficiencies where possible. Alongside this, there will be opportunities for you to take responsibility of teams, allowing you to develop your management style and your ability to lead a team effectively.
The ideal candidate will be educated to degree level with exceptional communication skills and the ability to work well within a team.
You will be driven and motivated with a hands-on approach to business and a desire to learn and become an expert within your field.
Experience or knowledge from the Agricultural sector or food handling would be advantageous however is not essential.
In return you will receive an attractive salary, opportunity to complete further professional qualifications and a full training and development programme.
This is a fantastic opportunity to join a dynamic and vibrant team in an all-encompassing training programme!
You must hold a full UK driving licence
Training Officer
We have an amazing opportunity available for an experienced Training Officer to join our client one of Europe's leading privately-owned food processors at their site in Leeming Bar.
Job Title: Training Officer
Location:  Leeming Bar
Salary: £28,000 per annum
Hours of Work: 5 days – 8 30am to 5 00pm
Purpose of the Role: –

• Develop and deliver an engaging site induction and on boarding process to all employees.
• Work collaboratively across the business to ensure a proactive approach to training and people development
• Ensure all staff are trained and competent in their areas of work as well as in line with health, safety, quality and food hygiene regulations, refresh where necessary
• Effectively prioritise training, to ensure that audit critical requirements are completed in a timely fashion
• Arrange, facilitate and co-ordinate training plans with both internal and external suppliers
ensuring added value
• Continue to assess and validate competency in line with Standard Operating Procedures (SOPs) and Job Observations (JOs).
• Coordinate an annual training plan for the business, through effective Training Needs Analysis (TNA).
• The ability to write and deliver tool box talks.
• To work with various departments to write and refresh SOPs and JOs
• Liaise with OEMs and external training providers to arrange training.
• Ensure FLT medicals are current and in-line with FLT on site requirements
• Management of training matrices ensuring they are accurate and easily accessible
• Develop and maintain structured processes and practices for delivering continuous improvement
• Work closely with the People team to foster a culture of People development and forward
planning
• Maintain organised training files and ensure sign offs are up to date and audit ready.
The ideal candidate will have previous training experience within a factory setting, ideally in Food or FMCG environment along with experience of assessing others and giving effective,
constructive feedback.
You will have excellent communication skills both written and verbal including excellent
presentation skills and a strong sense of personal and professional integrity.
You will be a proactive team worker with a can-do attitude, self-motivated with the ability to
challenge others in a professional and constructive manner
Stock Controller
We have an exciting opportunity for a Stock Controller to join a leading Food Manufacturer based in Ellesmere, Shropshire.  Over the last few years, our client has seen significant growth and is now looking for a Stock Controller to join the business initially on a 6-month contract.
The position of Stock Controller calls for a well organised, bright and articulate person who would be interested in joining a dynamic, modern organisation. You will work as part of a team to achieve the company's objectives.
Role: Stock Controller
Salary: £19,000 – £23,000 DOE (Pro-rata)
Location: Ellesmere
Duties:
Assist in product reporting including stock checks, reporting write offs
Analysing the product usage against the delivery schedules
Carry out administration tasks for the sales and purchasing of our products
Assist with the product return process and manage unstocked inventory
Working as part of a team to achieve our objectives
Deliver 5S standards to main engineering stores and satellite stores.
Partake in inventory rationalisation via 3rd party relationship building
The ideal candidate will be a strong communicator both written and verbal with exceptional attention to detail and possess excellent problem-solving skills along with the ability to work efficiently and to agreed timescales.
You will have strong administration skills and a good working knowledge of Excel. You will also ideally have previous experience of working within a Manufacturing based environment.
To register your CV with KAG please upload below:
"I cannot thank KAG enough for their help. The service I received was incredible. Having never had an interview before, Kate and Andrea prepared me in a way that allowed me to walk in confident and prepared."