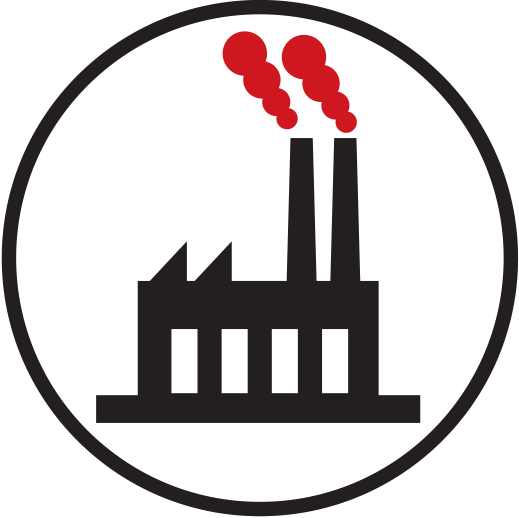 Welcome to our Manufacturing Job Page featuring details of all live roles.
If you are interested in any of the opportunities and wish to discuss further please complete the submission form on the Contact page and advise of the vacancy that you wish to discuss further and we will come back to you.
Commercial Sales Executive
Due to team expansion we have an amazing opportunity available for a Commercial Sales Executive to join our client one of Europe's award-winning privately-owned food processors at their site in Yetminster.
Job Title:  Commercial Sales Executive
Location:  Yetminster
Salary: Circa 40,000, & Company Car, following a successful completion of probationary period
Basic Hours of Work – Monday – Friday 8am – 5pm – Flexibility required in line with business demands
Purpose of the role:
Manage & control the daily volumes of wholesale stocks working closely with planning & production teams   ensuring all products are placed within shelf life for maximum return. Consistently build & maintain customer relationships to maximise profitable sales. Develop both retail & catering opportunities and promote trading whilst actively endeavouring to control customer demand in line with agreed supply.
.
Duties & Responsibilities:
Manage stocks and daily sales orders
To maintain and develop customer relations to fulfil sales potential
Manage the administration of pricing and any promotional activity
Capture sales orders & work closely with sales administrator to input orders onto the relevant IT systems and communicate details to customers where appropriate
To motivate and input Product Knowledge to Wholesalers sales Teams by presentations and sales support and individual depot teams where agreed appropriate
Effectively capture transfer sales orders & relay them to relevant wholesaler depots for completion/delivery
To maximise portfolio growth by the investigation and development of new Accounts
Maintain awareness of market activity and relevant trends and to attend Regional and National/ international exhibitions agreed appropriate
Ensure customer records are maintained
Collate sales performance data for customers managed as necessary
Maintain a personal conduct within the business that is conducive to one of total customer service, business excellence, continuous improvement and ensure all duties are carried out in a timely fashion.
The ideal candidate will have red meat knowledge & be an excellent communicator, possessing strong planning & organisational skills.
You will be a highly motivated self-starter who enjoys working autonomously with the ability to handle rejection and perform to targeted objectives.  You will ideally have previous exposure to Sales/Negotiation and be a strong communicator with excellent attention to detail and a passion for learning.
Experience working within the Red Meat/Butchery/FMCG Industries would be highly advantageous but not essential. Educated to degree level or equivalent & computer literate in all key programs.
Digital Marketing Manager
We have an amazing opportunity for a Digital Marketing Manager to join an award-winning business based in Telford.
Role: Digital Marketing Manager
Salary: Circa 30,000
Location: Telford
Purpose of the role:
Our client is looking to recruit a Digital Marketing Manager to join their team based in Telford, reporting to the CEO.
The main responsibilities for the role include:
·        To Develop and manage marketing initiatives across all channels to support business objectives, develop customer retention, drive acquisition, provide sales support and build the company's brand portfolios
·        Be responsible for leading the digital marketing operations including budgets and revenue targets and able to report efficiency and effectively in detailing real outcomes to senior managers
·        To develop brand awareness and customer loyalty for our own branded product range
·        To develop integrated marketing campaigns and work with our digital channel specialists to successfully implement these campaigns
·        Working with our photographer / videographer to develop all marketing materials, from pictures & video to website banners
·        Analyse and report on the effectiveness of marketing campaigns
·        Work with the broader company team to develop new and innovative strategies in order to develop the business
·        Continually improve the visibility of content by ensuring it is optimised for search, ensuring all activity is in-line with SEO best practise
·        Work with a team of varied skillsets including PPC, SEO & CRM Specialists, Content Writers and Graphic Designers to ensure effective delivery of marketing activity
·        Liaise with relevant external suppliers and agencies ensuring work delivers value and meets a high standard
The successful candidate will be able to demonstrate a passion for Digital Marketing.
You will possess excellent communication/written skills and be confident in making decisions.  You will have the ability to prioritise and multi task and have a highly data driven and analytical mindset.
Previous experience in using Google Analytics is essential along with excellent Excel skills.
If you enjoy the buzz of creating a great market-leading business, then this is absolutely the role for you.
Operations Graduate
We have an amazing opportunity for an Operations Graduate to join a market leading Manufacturing organisation on a 2-year Graduate Programme.
Role: Operations Graduate
Salary: 26,000 – 28,000
Location: Rotational Scheme
Purpose of the Role:
This is a fantastic opportunity to join a market leader and start your career within the food industry. You'll be exposed to different areas of the operational business during your first 12 months. You will gain knowledge of the core processes within the meat industry covering retail production, manufacturing and procurement and general operational running.
Going into year 2 of your programme you will continue learning about costing, business strategy, commercial development and people management, as well as covering modules in sustainability and supply chain management.
Duties Include
Your primary role will be to assist in the operational running of the business. This will include responsibilities such as; overseeing process flow, supporting commercial projects, investigating waste management and improving efficiencies where possible. Alongside this, there will be opportunities for you to take responsibility of teams, allowing you to develop your management style and your ability to lead a team effectively.
The ideal candidate will be educated to degree level with exceptional communication skills and the ability to work well within a team.
You will be driven and motivated with a hands-on approach to business and a desire to learn and become an expert within your field.
Experience or knowledge from the Agricultural sector or food handling would be advantageous however is not essential.
In return you will receive an attractive salary, opportunity to complete further professional qualifications and a full training and development programme.
This is a fantastic opportunity to join a dynamic and vibrant team in an all-encompassing training programme!
You must hold a full UK driving licence
To register your CV with KAG please upload below:
"I cannot thank KAG enough for their help. The service I received was incredible. Having never had an interview before, Kate and Andrea prepared me in a way that allowed me to walk in confident and prepared."