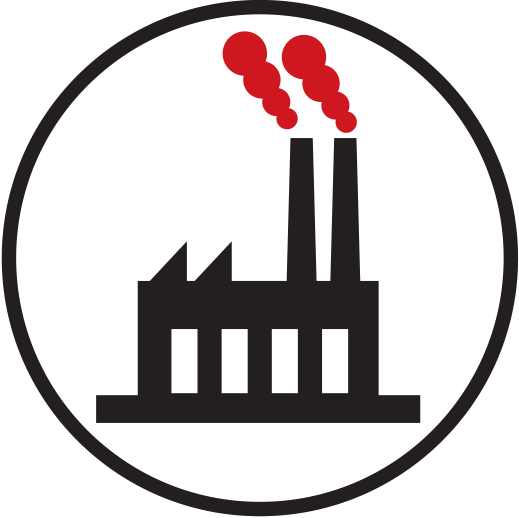 Welcome to our Manufacturing Job Page featuring details of all live roles.
If you are interested in any of the opportunities and wish to discuss further please complete the submission form on the Contact page and advise of the vacancy that you wish to discuss further and we will come back to you.
Operations Graduate
We have an amazing opportunity for an Operations Graduate to join a market leading Manufacturing organisation on a 2-year Graduate Programme.
Role: Operations Graduate
Salary: £26,000 – £28,000
Location: Rotational Scheme
Purpose of the role:
This is a fantastic opportunity to join a market leader and start your career within the food industry.  You'll be exposed to different areas of the operational business during your first 12 months.  You will gain knowledge of the core processes within the meat industry covering retail production, manufacturing and procurement and general operational running.
Going into year 2 of your programme you will continue learning about costing, business strategy, commercial development and people management, as well as covering modules in sustainability and supply chain management.
Duties Include
Your primary role will be to assist in the operational running of the business. This will include responsibilities such as; overseeing process flow, supporting commercial projects, investigating waste management and improving efficiencies where possible. Alongside this, there will be opportunities for you to take responsibility of teams, allowing you to develop your management style and your ability to lead a team effectively.
The ideal candidate will be educated to degree level with exceptional communication skills and the ability to work well within a team.
You will be driven and motivated with a hands-on approach to business and a desire to learn and become an expert within your field.
Experience or knowledge from the Agricultural sector or food handling would be advantageous however is not essential.
In return you will receive an attractive salary, opportunity to complete further professional qualifications and a full training and development programme.
This is a fantastic opportunity to join a dynamic and vibrant team in an all-encompassing training programme!
You must hold a full UK driving licence 
Project Manager
We have an exciting challenging opportunity for a Project Manager to join a leading Manufacturing organisation based in Birmingham.
Role: Project Manager
Salary: 35,000 – 42,000
Location: Birmingham
Purpose of the Role:
The successful candidate will be responsible for providing support to the Engineering functions on a number of strategic projects within the business.  In order to be considered for this role, candidates must have specific experience in management of programmes:
Duties Include
Provide leadership & direction for assigned project personnel, both in terms of the project objectives & the overarching business goals & processes
Work with the Heads of Engineering and Operations to establish a deliverable project to objectives.
Ensure project activities are expedited effectively and support the delivery of programmes in accordance with the business and customer expectations.
Overall responsibility for developing & maintaining the Work Breakdown Structure & Integrated Master Schedule to ensure that all project schedule commitments & deliverables are met
Ensure that resource plans are up to date & meet project needs and that tasks are assigned appropriately to project personnel.
Identify, manage and burn-down project risks, develop & drive risk mitigation actions, review status and maintain a comprehensive Risk, Issues & Opportunities Management Process, resolving and/or escalating issues as appropriate.
Effectively communicate project status through the appropriate management reporting data both externally (Customer) & internally (Executive & Management reviews).
Drive ownership and accountability in the project team & develop close, long term productive and conducive relationships.
Identify process improvements and where possible implement initiatives to continuously improve the responsiveness to both customer & business needs.
You will have previous specific experience in management of programmes and be competent with Project Management methodology and processes along with the ability to demonstrate success as well as lessons learnt from failed projects and how to overcome them.
The ideal candidate will be APM qualification or equivalent with excellent leadership, negotiation and influencing skills.
Experience within an Aerospace, Tyre and/or Automotive industry would be highly advantageous.
Global Supply Chain Controller
We have a new opportunity available for a Global Supply Chain Controller to join a leading Manufacturing organisation based in Birmingham.
Role: Global Supply Chain Controller
Salary: £30,000 – 35,000 DOE
Location: Birmingham
Duties Include
Working with production to agree the types and quantities of product to be manufactured
Review customer orders, forecast and contracts to determine inventory requirements
Create an inventory plan for UK and overseas warehouses that allows execution of customer orders to achieve the OTIF figure.
Provision of information to customers, both internal and external
Agree and maintain a monthly sales forecast based on availability of product and budgeted forecasted sales.
Optimising inventory at site level by SKU to ensure customer service execution
Build a process to allow S&OP framework for monthly sales forecasting meetings.
Create and execute a project plan in order to build a new model / process to allow the Company to plan and schedule production
Optimise new products being manufactured by Operations for Sales by agreeing the weekly MPS plan with the Production Planner and using latest Sales and order book information to deliver tyres to maximise monthly sales and the OTIF.
Update monthly inventory report to showcase historic stock, stock growth or reduction from the preceding month.
Inform Customer Service Executives of product availability for the weekly container plan.
Confirmation of expected lead times for customer quotations and general lead time requirements received from CSE's and Sales.
Month end closure, to ensure all sales are collated to provide a group sales result
The ideal candidate will have previous experience within a similar position and have a solid understanding of order pipeline fulfilment.  You will have a strong commercial acumen gained from business interaction within a fast-moving environment and exposure to Production Planning.
You will possess strong communication and negotiation skills with the ability to make quick decisions.  A professional designation related to Supply Chain/Logistics would be highly desirable along with experience within forecasting, inventory planning, business intelligence, and/or operations management.
Quality Manager
We have an amazing opportunity available for an experienced Quality Manager to join the Technical/Quality Department of Europe's leading privately-owned food processors at their site in Tunbridge Wells on a 12-month Fixed Term Contract. 
Job Title: Quality Manager
Location:  Tunbridge Wells
Salary: 30,000– 32,000 DOE
Hours of Work: 12-month FTC – 40 hours per week
Job Role
The ideal candidate will be able to plan and organise all resources on a continuous development basis to meet quality standards and relevant legislative requirements whilst maximising efficiency and controlling costs.
Main Duties & Responsibilities
Take part in Quality Management System internal audit programme and ensure all relevant audits are carried out as required and to high standard ensuring appropriate corrective / preventive actions are taken where necessary.
Monitor and trend non-conformities. Identify root cause analysis and implement corrective / preventative actions.  Ensure corrective actions are followed up and completed
Develop QA procedures to meet BRC / Customer requirements
Participate in customer technical visits/audits as required
Ensure effective supervision and training for all Quality Supervisors, Technicians is adequate and meet the needs of the business
Supervise staff with regards to work allocation, job performance, health & safety and hygiene
Ensure that all accidents at work within the QA department are reported promptly following all relevant and applicable procedures
Set and delegate daily/weekly workload for Quality Supervisors and Technicians
Work with Production and Engineering to improve Quality and Food Safety Standards.
Attendance at New Product Pre-launch meetings, factory trials and Product Launches as required.
Monitor and trend internal and external testing results. Conduct root cause analysis and implement corrective / preventative actions.
The Ideal candidate will be educated to degree level or equivalent in a food related discipline and have experience working within a Quality Assurance department specifically a chilled, protein or food productions environment.  You will have knowledge and experience of BRC and multiple retailed audits, retail product labelling and web based QMS experience.
You will be able to work to deadlines and be able to prioritise whilst working both independently and within a team.
On-Line Marketplace Manager
We are currently working on an immediate opportunity for an On-Line Marketplace Manager to join our clients, a successful and growing online business at their Head Office in Telford.
Job Title: On-Line Marketplace Manager
Location: Telford
Salary: 20,000 to 25,000 DOE
Purpose of the role:
We're looking for an Online Marketplace Manager to join our client based in Telford. Reporting into the Marketing Manager you would ideally have previous experience in managing online marketplaces however this is not essential. You will be responsible for managing & coordinating merchandising, marketing, reporting whilst achieving forecasted revenue growth targets in line with given margins.
This role is hands-on focus and you'll be responsible for:
Management of our marketplace platform – to maximise sales to ensure the correct stock levels are available, whilst minimising overstocks and markdown
Create new listings on the marketplaces and optimising existing listings through better descriptions, images and search terms to improve conversion & sales
Expanding into new European Marketplaces & Amazon FBA
Liaising with our internal customer team to maintain excellent metrics for all marketplaces
Managing our brand storefronts and creating enhanced brand content for our listings
Analyse competitor's listings and pricing whilst monitoring and adjusting price changes on products for profit & sales against our competition
Formulating & implementation of pricing strategies (clearance, category, brand)
Strategy development & ownership in line with business targets
Forecasting & review of performance
Weekly reporting to Marketing Manager
Requirements
1 years' experience in management of Marketplace activity (preferred but not essential)
Demonstrate a passion for eCommerce
Data driven & analytical essential
SEO knowledge would be beneficial
AdWords or Marketplace Advertising (preferred but not essential)
Excellent communication & written skills
Strong organisation skills, with the ability to multi-task
Confident in making decisions
Data driven & analytical essential
Excellent Excel skills
Strong attention to detail
To register your CV with KAG please upload below:
"I cannot thank KAG enough for their help. The service I received was incredible. Having never had an interview before, Kate and Andrea prepared me in a way that allowed me to walk in confident and prepared."