Knowledge, Attention & Guidance
If you are looking to start your career or seeking a new challenge K.A.G Recruitment consultancy can assist you.
We work with a variety of clients across multiple disciplines to achieve their strategic goals and develop talent within their business throughout the Midlands regions.
Having had over 20 years in the recruitment industry I have had exposure to a variety of businesses, sectors and contacts.
I have worked in both the temporary and permanent recruitment market and having spent the last 8 years dedicated to graduate recruitment decided that now was the time to launch my own company, a relationship based recruitment consultancy.
I have developed some amazing relationships over the years and understand that listening to both clients and candidates to match their aspirations and visions is what counts.
I don't just take a vacancy instruction, place the role and move on its about the long term goal continuing to partner with the client and candidate assisting their growth and plans for the future continuing relationships.
I have worked with Kate on many vacancies since 2011 at both my previous company and my current company. Kate's main strength when placing candidates is that she understands my exact requirements, my business needs and the culture of the organisation. 
I appreciate Kate's direct, no nonsense approach and the rapid response that I receive. Kate has supported me on many recruitment campaigns from Senior Manager level through to Administrative roles with the same level of professionalism shown throughout.
Manufacturing Sector Client
ITS ALL ABOUT KNOWLEDGE, ATTENTION AND GUIDANCE…
Over 20 years KNOWLEDGE within the Recruitment industry from both a Temporary and Permanent perspective, working across multiple disciplines along with having 8 years dedicated to graduate recruitment.
Understanding a business needs, matching their DNA and values, giving clients and candidates ongoing support and advice, consultancy and hands-on experience from a variety of industry's and sectors.
I believe ATTENTION to building relationships and gaining trust is vital, working closing with an organisation and individual so that you can give your absolute attention is key to ensuring you place the right people in the right organisation, fully briefing all parties and mirroring competencies throughout any recruitment cycle is key to the success on all recruitment project
Throughout my time in recruitment I have been guided by some fantastic individuals and continue to learn and develop along the way by creating open and honest relationships, speaking truly and not compromising, GUIDANCE is a vital part in the forming of a partnership from both a candidates and clients perspective and having a point of contact who they feel truly values them.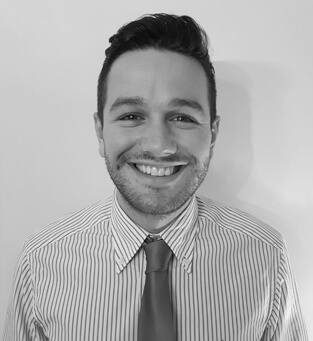 "I am writing to say thank you to Kate Gerald at KAG who played a key role in helping me get my first professional job and onto the career ladder. Kate was incredibly helpful and willing to give up lots of her own time to help me prepare for my interviews. I'm very proud to be one of KAG's first success stories and I'm certain there will be many more to come. The whole process was friendly, professional and efficient and had a uniquely personal touch. Kate was honest and upfront, reliable and delivered on her promises. This is a welcome change, having had average service and even negative experiences with other recruitment agencies. Once again, many many thanks to Kate for the placement."