Many graduate employers require candidates to attend at least one assessment centre (or assessment day) as part of the later stages of their application processes. An assessment centre may seem daunting as you are asked to go to a location you haven't visited before (possibly staying overnight) and complete a number of tasks for recruiting staff who you know are evaluating your every move while you're on sight. The key to succeeding in this form of assessment is to know what employers are looking for and then to make sure that you tick all the boxes while you're under assessment. We'll show you exactly how to do that in this blog.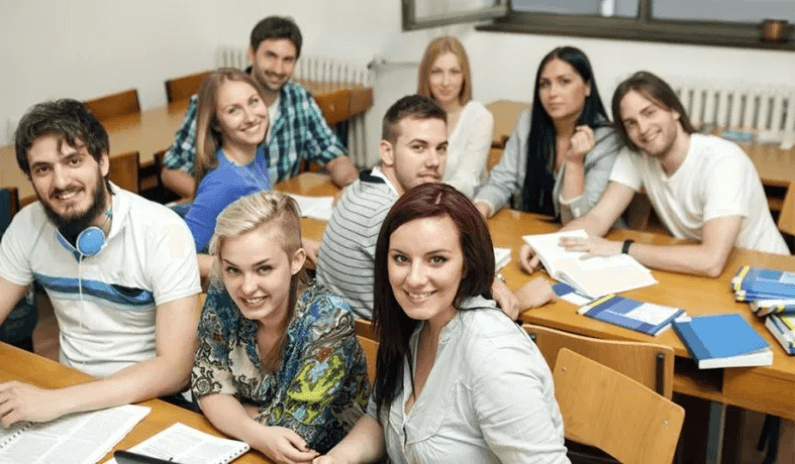 What's The Point Of Assessment Centres?
Employers want to see how candidates would perform on a typical day in the office. They also want to get to know candidates, to ensure that these candidates' skills and personalities would complement those of their other staff. These centres also give candidates an excellent opportunity to decide if the role they are applying for is really for them.
What To Do Before The Assessment Centre
Research the names of the staff you will be meeting on the day. Everyone has access to LinkedIn. You also have access to these individuals' biographies on the company website. Using these sites to find out what they are interested in, and what their main specialisms are, will allow you to show recruiters that you would be able to hit the ground running if they gave you the role, by asking some great questions. This research will also demonstrate that you're serious about the role, passionate about the company, and ready to get stuck in.
You may well be given a list detailing the type of assessments you will be required to complete during the day. Practice them as much as you possibly can in advance so that you can approach the assessments calmly, knowing that you've successfully completed many similar assignments to a high standard in the past. Thorough preparation will ensure that nothing can surprise you while you're on the company's premises. If nothing surprises you, then nothing can throw you off course and stress you out while you're attending the assessment centre.
What To Do When You Arrive At The Assessment Centre
Look like you mean business. Use the instructions you will be given before you arrive to make sure that you get to the correct room in the correct venue, at the correct time, on the correct day. Looking lost and a bit confused when you arrive because you didn't fully read these instructions gives a terrible impression and won't help your efforts to advance further in the application process. First impressions are everything. Make sure that you're dressed as smartly as possible. Be smart, be prepared and know why you are attending. Bring any required materials or documents with you. Begin the assessment centre by making everyone around you believe that you would be a perfect fit for the role as much as you do.
During The Assessments
Remain professional at all times. Any personal comments about any of the recruiters present, any brags about how you are so much better than every candidate in the room, or any rude behaviour such as talking over other candidates, having a private conversation when someone else is talking, or laughing after another candidate speaks, will cause the employer to remember you for all of the wrong reasons.
On the other hand, if you say nothing during group discussions, or give presentations nervously, you're also unlikely to impress the employer. The key is to express yourself effectively. Make sure that all of your comments are insightful, respect everyone else in the room, and most importantly be yourself. Employers will be able to identify candidates who are naturally well-suited to the roles they are applying for very quickly, and are highly likely to put the most passionate amongst them through the next stage of the application process. Ultimately, employers are looking for candidates who will stay with them for many years and progress to senior roles within their companies. A number of companies pride themselves on including staff who began working for them as graduate trainees in their C-Suites. Show that you have the ability to progress this far by showing an enthusiasm which brightens up recruiters' days during the assessment centre.
How To Manage Multiple Interviews In The Same Day
While it's important to prepare answers to general questions, you want your answers to flow naturally, so don't try to memorise everything word for word. You'll probably be asked what recruiters refer to as competency-based questions. These questions are testing your situational judgement. Recruiters want to know how you would react to various situations that could occur on a typical day in the office or on site. Competency-based questions usually start with phrases like 'When was the last time you….' or 'Tell me about how you would…' The best way to prepare for these questions is to research what the role will require you to do on a day-to-day basis, and then to think about how the skills gained from your previous academic and professional experiences would help you to complete those tasks successfully.
KAG offers interview practice to all of our candidates. Why not come along to our free Graduate Jobs Workshop on Tuesday 14th May from 13.00-15.30pm at Nettl Birmingham (37A Great Charles Street Queensway B3 3JY) and take advantage of our free expert interview coaching?
The most important part of any interview is that you enter them all confidently. If you've got an interview at 9am and then another one at 2pm, you need to exude as much confidence when you walk into the room for the second interview, as you did when you arrived for the first. Making interviewers believe that you're their ideal candidate when they first meet you will go a long way to securing your progression to the next stage of the application processes. So many interviews swing against candidates before a question has been asked because they don't make fantastic first impressions. Make sure that your first impressions are always phenomenal, no matter how many interviews you have on the same day.
Following these tips will help you to show recruiters exactly what they are looking for at assessment centres, progress further through application processes and secure your dream job.